How to Attest for Meaningful Use (MU): 3 Tips from a Meaningful User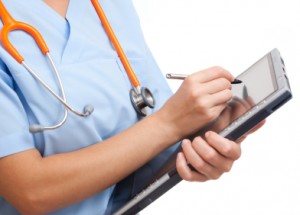 My friend Huston Neal over at Software Advice just published a piece on how to attest for meaningful use. He interviewed a Dr. Kevin Spencer who uses Greenway PrimeSUITE in his group practice.
Dr. Spencer from Premier Family Physicians in Austin Texas, is a physician that recently attested to meaningful use. In this article he provides three tips to make successfully attesting meaningful use easier for other practices. According to Dr. Spencer, the key components to successfully attesting were:
• Choosing the right EHR software company;
• Undergoing meaningful use training; and,
• Changing documentation processes to fit meaningful use guidelines.
Here is a short excerpt from the post.
"Premier's patients are also benefiting from the practice's EHR and MU attestation process. They are more educated about their disease state; they have more information available to them, and; they can be more involved in their health care. Patients can also sign up for Premier's patient portal and check their medication lists, drug allergies, diagnosis and treatment instructions. Currently, more than 10,600 patients have registered, which is a significant level of engagement."
I thought readers would find this article to be a useful resource.
You can view the entire post on Houston's blog at: http://blog.softwareadvice.com/articles/medical/how-to-attest-for-meaningful-use-mu-3-tips-from-a-meaningful-user-1101711/.