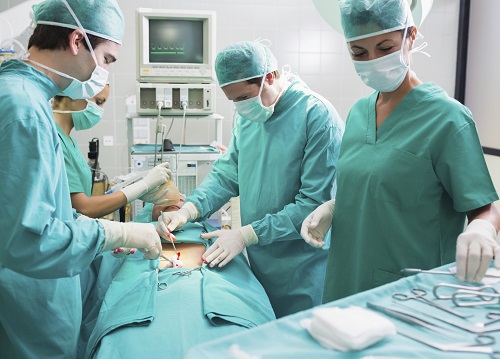 EHR software is constantly advancing in terms of how medical records are stored and shared among healthcare providers. In the last decade, lots of progress has been made in this field, but what can EHR providers learn from social media companies like Facebook?
Melissa McCormack, an EHR analyst for the medical software research firm Software Advice, recently wrote an article in Quartz about the implications of incorporating features of Facebook's Timeline for medical records. In her article, Melissa lays out several ways Facebook's design could be transferred to the medical industry. Here are a few of the key points from her article:
"About" for Patient's Complete Medical History
On Facebook, the "about" section serves a central location for information like gender, relationship status, age and occupation. In medical records, the "about" section can include information like the patient's age, sex, gender, allergies, weight, emergency contact information, insurance information and a list of health providers. This section could also be adapted to include a summary of the patient's current medication and diagnoses.
"Privacy Settings" to Control Access to Medical Information
On Facebook, users make changes to their privacy settings to control who can access their information. This same concept can apply to medical records. Patients could use "privacy settings" to control whether all or parts of their information can be seen or accessed by a specific caregiver or family member.
"Status Updates" to Record Treatments and Diagnoses
On Facebook, "status updates" function as a way to notify their friends of what is happening at that moment. In the world of medical records, doctor's could post new diagnoses, treatments and medications to the patient's status. This can serve as a medical timeline, and could be accessed by all of some of their medical providers.
"Photos" to Record and Transmit Test Results
Users can upload photos to Facebook, or friends can tag them in their photos. This concept could be extremely useful for medical records, as doctors could upload test results, X-rays or instructions for prescriptions. Also, patients could potentially take pictures of conditions and share it with doctors before they walk in the door of their primary care physician's office. This would help notify nurses and doctors, as well as give them a better idea of exactly what to expect.
"Tagging" to Notify Other Parties
On Facebook, users can "tag" other users who appear in photos or who are involved in their current status. This ties the update to both the user's timeline and the timeline of the tagged user. In terms of medical records, providers could use tagging to alert other providers of emergency updates, test results or other pertinent info.
 "Notifications" to Remind Patients
On Facebook, notification messages help alter users when someone writers them a message, tags them in a photo or of any other interaction that involves their account. In terms of medical records, this could be used to notify patients of upcoming appointments, when lab results are in or if they are overdue for a preventive care or annual wellness visit.
How can we continue to advance?
Melissa's article shares lots of other Facebook features that can be used to improve and streamline how medical records are stored and shared. Luckily for patients and physicians, EHR software is already moving in this user-friendly direction.
But what other solutions can EHR providers learn from the likes of Facebook and Twitter?
I would like to know what you think. Please share your thoughts below.