Authorized Testing and Certification Bodies Named to Certify EHRs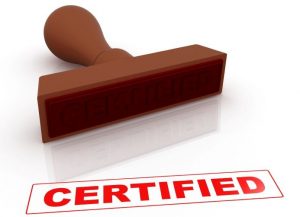 As of Monday August 30, 2010 the Office of the National Coordinator for Health Information Technology (ONC) has named the inital two companies that have been selected as Authorized Testing and Certification Bodies (ATCBs) to certify Electronic Health Records (EHR), CCHIT and the Drummond Group Inc. They have been authorized to test and certify EHRs for compliance to the certification criteria that was issued by the Department of Health and Human Services.
So now EHR vendors can have their software products certified that they meet meaningful use criteria. Why is this important? If you want to qualify for the HITECH Act's incentive money for adopting an EHR you must first be using a government "certified" EHR.  Then secondly, meet meaningful use requirements. This incentive money can add up to $44,000 through Medicare and $64,000 for Medicaid for eligible providers.
The certified EHRs should start coming out in the fall.
What does this mean if your medical office that has an older EMR and you want to cash in on the incentives? You will have to upgrade to your vendors new certified software.  If your vendor does not offer a certified EHR you will have to switch systems and start all over again.
Don't forget you may need new computer hardware too.