Firework Preparation for a Fantastic Fourth of July
Our team here at Capture Billing will be off celebrating the 4th this week so I started thinking about firework safety. I came across an interesting graphic about fireworks so I thought I would share it.
Since Independence Day 1977, Americans have been using fireworks to celebrate, and this Fourth of July 2013, they will still be used to celebrate our independence. Because fireworks cause over 9,000 injuries in the United States a year, it is imperative to know the facts and safety tips on them to have a fun and safe Fourth of July.
Infographic provided by The Children's Healthcare of Atlanta.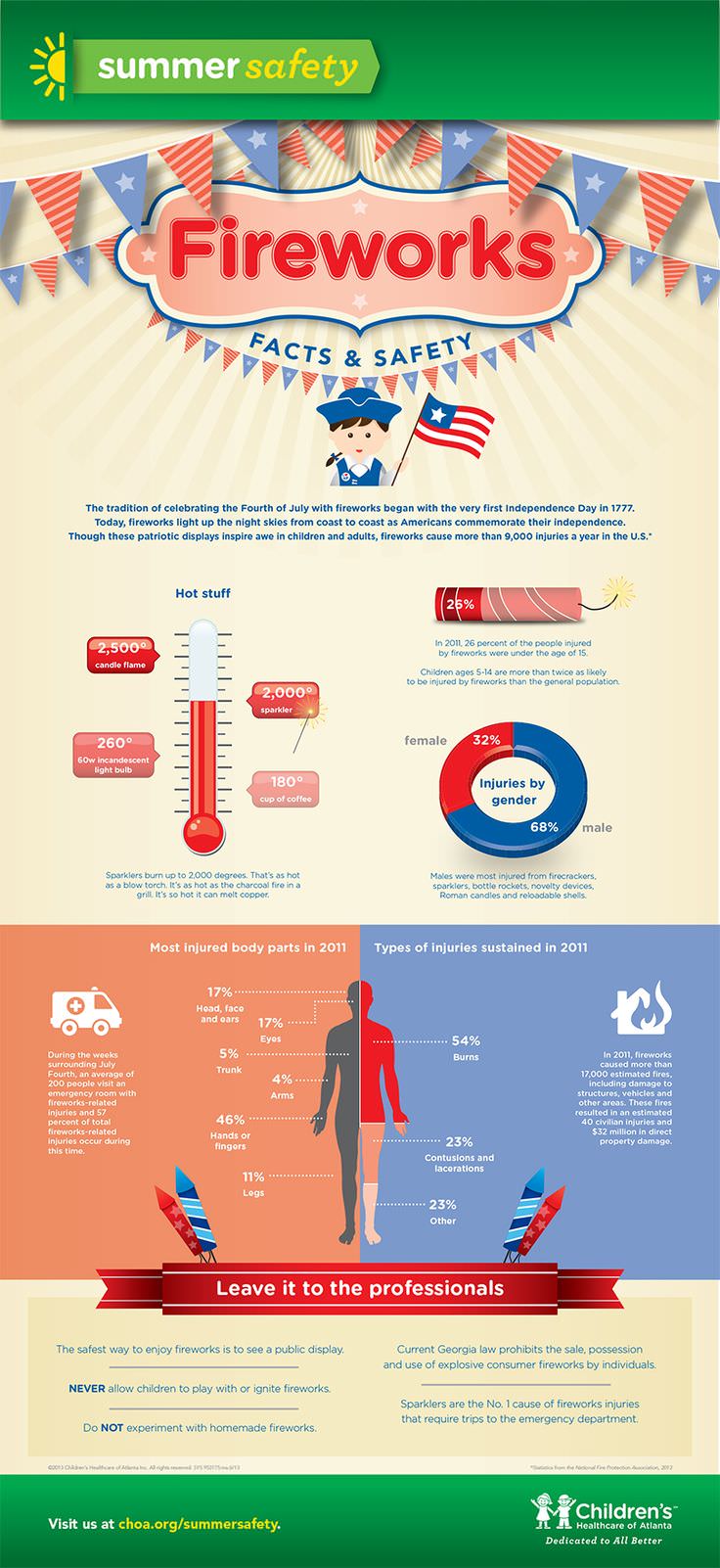 To see more Healthcare Infographics CLICK HERE