Getting Started with Your Ophthalmology Billing Couldn't be Easier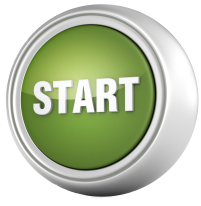 Having Capture start working your ophthalmology medical billing is simple. We will work closely with your existing medical billing company or in-house staff to provide a smooth worry-free transition to our service.
Our staff of Experienced Billers and Certified Professional Coders will guide you through the steps of setting up your practice. What do those steps include?
Three Easy Steps – That's All That it Takes
Give Us Your Practice Information
Fill out a form with your practice information including all providers and insurance companies you participate with.
Sign up for Claim Submission
We will provide you any forms needed from the insurance clearinghouse to submit claims on your behalf.
Send Us Your Paperwork
We will discuss the documentation we need to bill your insurance claims and help you with any forms you may need to get us the proper patient and insurance information. We will also talk with you or your staff to see what the best solution is to get that information to us, and how to prepare it to make sure nothing is missed.
That's it! Three easy steps and you are on your way to having your ophthalmology billing done right by experienced coders and medical billing professionals. Just start with these three easy steps and your practice will succeed.
Imagine what a difference Capture Billing can make.
For a Free consultation by a medical billing professional call
703-327-1800
or fill out the contact form below.