Capture's Medical Billing client Bao Nguyen of Generations Family Practice is named one of the "Best Doctors in America" for 2011-2012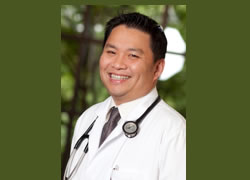 Loudoun County, VA – Capture Billing & Consulting, Inc., a leading national medical billing company headquartered in South Riding, Virginia, is pleased to announce that one of their clients physicians, Bao Nguyen, DO of Generations Family Practice located in Reston Virginia, was named one of the "Best Doctors in America" 2011-2012.
Boston-based Best Doctors, Inc., founded by physicians in 1989, gives the "The Best Doctors in America" award to physicians. Its database is compiled from a comprehensive survey of more than 45,000 physicians in the United States. Only doctors in the top 3-5% of their specialty earn the prestigious honor of being named one of the "Best Doctors in America."
Over the last several years Capture Billing has been assisting Generations Family Practice with a variety of their medical billing and coding needs.  Capture's designated staff works closely with Dr. Nguyen and his colleagues at Generations to ensure their medical billing claims are filed accurately and are paid promptly allowing them to focus on providing quality care to his patients.
"We are honored to have Dr. Nguyen and Generations as a client." says, Manny Oliverez CEO of Capture Billing.
Winners of the "Best Doctor in America" are chosen by a panel of their peers and recognized for their expertise in their field.  Along with Dr. Nguyen, Capture has worked with other physicians who have won a variety of prestigious awards including Dr. John Farrell, owner of Farrell Pediatrics.
To receive some of the same billing tips Dr. Nguyen receives visit the Medical Billing and Coding Blog.
ABOUT CAPTURE BILLING
Capture Billing and Consulting, Inc., a leader in the outsourced medical billing service industry, offers one of the most cost effective outsourcing solutions to healthcare professionals available.  By eliminating the need of an in-house medical billing staff, Capture Billing's staff of expert medical billers and certified professional coders help to increase physician reimbursement by improving collection rates and ensuring proper ICD-9 and CPT coding, and soon will offer ICD-10 training.  Practicing physician and CEO, Dr. John D. Farrell, Jr., formed Capture Billing in 2004 as the answer to one of the largest concerns physicians face today, how to receive proper insurance claim reimbursement for services they provide.
CONTACT INFORMATION
Capture Billing & Consulting, Inc.
25055 Ridging Plaza, Suite 160
South Riding, VA 20152
(703) 327-1800
Contact: Manny Oliverez
Pressroom: Medical Billing News
Website: www.CaptureBilling.com