Claims for Medicare Patients May be Held by Contractors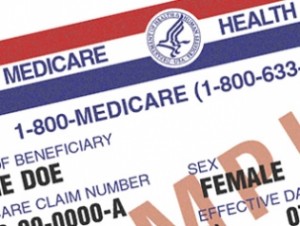 Here we go again….. Medicare claims may be held until January 16th. Why? Because Medicare needs time to update their systems due to the January 3rd Centers for Medicare & Medicaid Services (CMS) announcement that the 2013 conversion factor will be $34.0230 as the result of the the "Fiscal Cliff" legislation (H.R. 8).
Here is what CMS states:
"In order to allow sufficient time to develop, test, and implement the revised MPFS [Medicare Physician Fee Schedule], Medicare claims administration contractors may hold MPFS claims with January 2013 dates of service for up to 10 business days (i.e., through January 15, 2013). We expect these claims to be released into processing no later than January 16, 2013. The claim hold should have minimal impact on physician/practitioner cash flow because, under current law, clean electronic claims are not paid sooner than 14 calendar days (29 for paper claims) after the date of receipt. Claims with dates of service prior to January 1, 2013, are unaffected. Medicare claims administration contractors will be posting the MPFS payment rates on their websites no later than January 23, 2013."
Claims with Dates of Service in 2012 will be processed as usual.  It is only claims with dates of service as of January 1, 2013 that are affected.
What should Physicians and Medical Offices Do?
Physicians have the option of holding claims and submitting them on January 16th. As for our practices, we are going to continue submitting them daily and not hold any claims.
The only reason I can see holding claims is if a practice uses the Medicare reimbursement rates as their Medicare fee schedule instead of a "Usual & Customary" common fee schedule for all insurance carriers including Medicare.  The practice would have to update their Medicare fees schedule with the new Medicare rates before sending claims to make sure they don't miss out on any money.
If the provider is non-par with Medicare then the limiting charge will apply. The practice may want to wait and bill those self-pay patients when the fee schedule for the Medicare Jurisdiction the practice is in is published.
Now its your turn. Go down to the comments and leave me a note on how your practice would be affected by having to hold claims for 2 weeks.  I would love to hear your thoughts.