Medicare Reimbursements Not Changing in 2013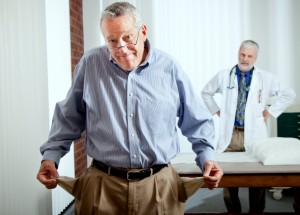 Good news for doctors' offices. The 26.5% cut in Medicare reimbursements to take effect January 1, 2013 has been averted as both the Senate and House voted to pass the "Fiscal Cliff" bill delaying Medicare cuts and adjustments to payments.
According to bill reimbursement rates for Medicare will not change for 2013. Physicians can breathe a sigh of relief this year but come January 1, 2014 Medicare rates can once again change.
Congress still needs to control long-term healthcare spending. Rising the Medicare eligibility age and increasing premiums for patients are just two ways Congress may vote cut spending that will affect practices and patients. There may also be changes in the Affordable Care Act (ObamaCare) cutting planned Medicare and Medicaid rate increases for primary care physicians.
What does this mean for filing Medicare claims today?
For our doctors and medical practices this means that we will not be holding any Medicare claims like we had to do in previous years. Our claims will be going out as usual.  Medicare payments will be the same as last year so we don't have to adjust our fees and we will not have to cut back on office expenses due to the lower reimbursements (which usually means staff).
All is good . . . for now.
[POST UPDATE] See new post about Medicare holding claims  —  CLICK HERE
So now it's your turn. Leave me a comment below about any plans your practice has in dealing with future cuts in Medicare when they happen.