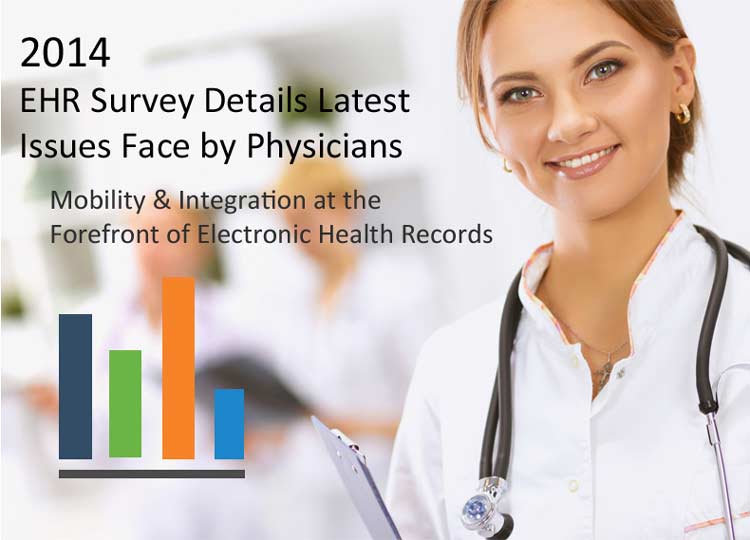 Mobility and Integration at the Forefront of Electronic Health Records 
Do you ever wonder how other physicians feel about their electronic health record (EHR) systems?
Several months ago, Capture Billing readers were able to catch a sneak peek of early data from the 2014 EHR UserView Survey. This survey is conducted by Software Advice, a web-based electronic health records research and reviews company. At that time, the survey included results from 400 physicians around the country.
And that data apparently rang true with our readers, because the post was shared thousands of times on social media!
Now, we've been granted early access to the final results of the survey so you can see what 600 physicians have to say about their EHRs and the issues they face.
Key Survey Findings
The top three trends identified in the survey include:
Mobile EHR users report higher satisfaction levels than non-mobile users.
Investing in patient portals is a top priority for physicians going forward.
More than half of respondents faced issues integrating data from external systems with their EHR system.
Mobile Users and Small Practices = More Satisfied
Even though a flurry of EHR mobile applications have been released by vendors, most practices still rely heavily on desktop and laptop computers to access their EHR systems.
Oftentimes, laptops are attached to a cart in an attempt to gain much needed mobility for staff to move from patient to patient. But, the mobility is still rather limited.
Only 1 in 4 users accessed the EHR via a smartphone or tablet, while 76% of respondents used a desktop or laptop, whether it was stationary or attached to a cart.
Device Used to Access EHRs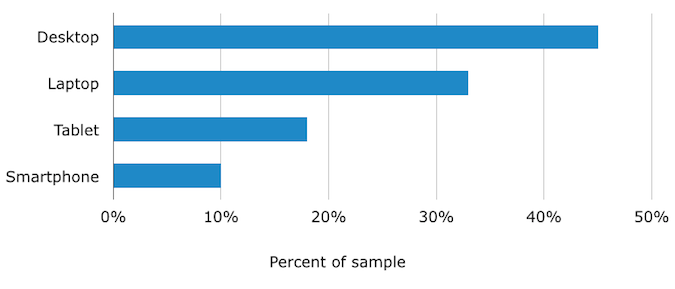 Surprisingly, despite the overwhelming number of respondents using desktop and laptop computers, they're also the least satisfied.
In fact, 58% of users who accessed their EHR via a mobile device were "very satisfied" with their EHR, while only 28% of non-mobile users reported the same level of satisfaction.
According to Kathleen Irwin, a medical market researcher at Software Advice, EHR vendors have the opportunity to not only offer greater mobility, but also greater satisfaction, as evidenced by the numbers above.
As to why mobile users are more satisfied, Irwin offered this insight. "It could be that tablet and smartphone users are already naturally inclined toward technology, so they're more comfortable with electronic health record systems and perhaps more apt to understand them."
Satisfaction with EHR, by Device Type Used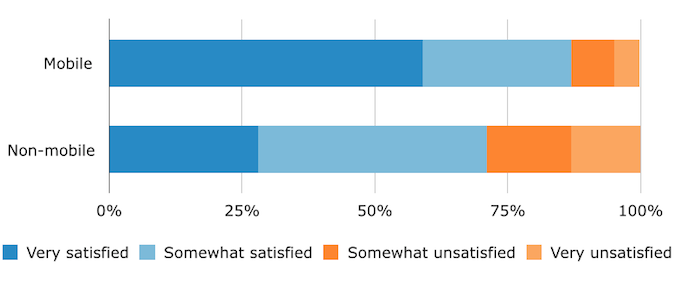 Small practices experienced higher levels of satisfaction with their EHRs, when compared to medium- and large-sized practices.
43% of small practices were "very satisfied."
31% of large practices reported the same.
However, regardless of practice size, 3 out of 4 users were at least "somewhat satisfied" with their system.
Overall Degree of EHR Satisfaction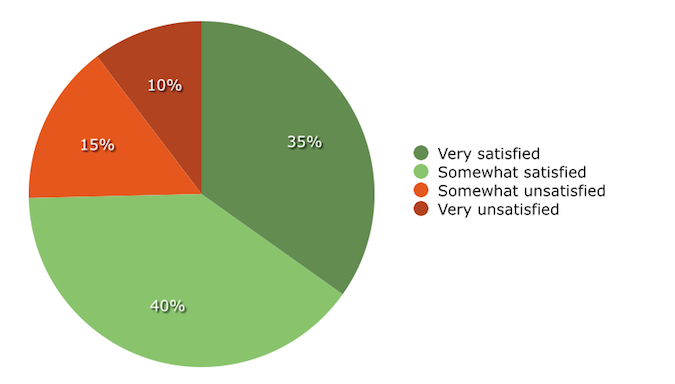 Mobile Made Easy
Common challenges reported by the EHR users surveyed included difficulty learning the system and slowed productivity.
But mobile EHR users were less affected by those challenges than their non-mobile counterparts:
58% of non-mobile users found learning their EHR system difficult
Only 39% of mobile users reported the same complaint
It's possible that mobile users were able to study the system at home, during non-working hours – a benefit that non-mobile users wouldn't have available to them.
Difficulty of Learning EHR System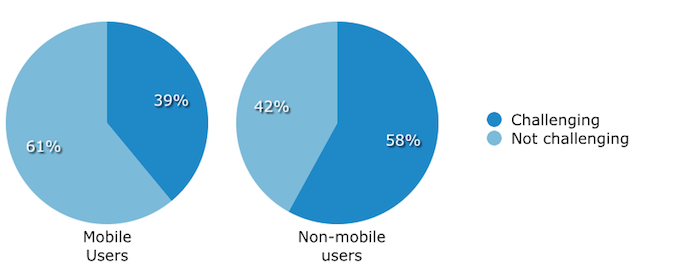 And when it comes to productivity, mobile users win again:
73% of mobile EHR users reported no loss of productivity
Only 42% of non-mobile users made the same claim
Effect of Slowed Productivity Due to EHR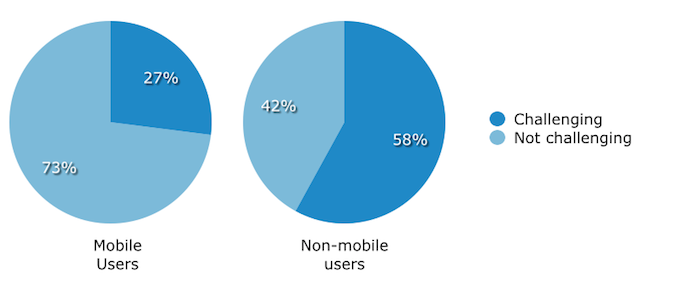 Survey researchers believe a couple reasons exist for why mobile users faced fewer challenges:
The same theory mentioned earlier likely applies here: The majority of physicians – and even clinical staff – are already using mobile devices regularly, even if it's not directly work-related. This makes it easier to transition to mobile EHR applications, while maintaining higher productivity.
Where Physicians are Investing
EHRs not only have a significant upfront cost, but they require ongoing investments also. The physicians weighed in on their top priorities:
28% said they would be increasing EHR investments during 2014, in part due to replacement of a current system.
54% indicated no change in investment.
5% of users plan to decrease investment.
13% were undecided.
Expected Future EHR Investment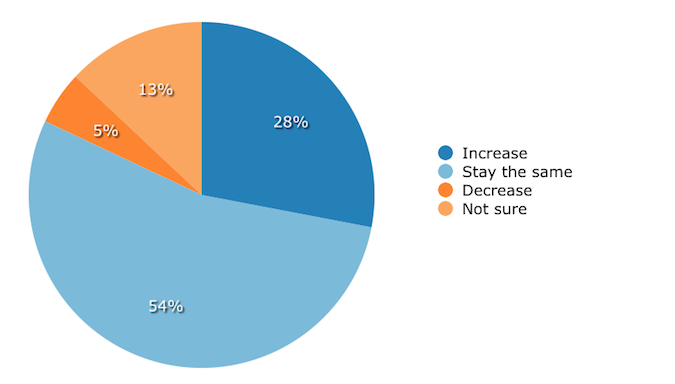 But what specific EHR applications are physicians planning to invest in?
The most popular response was patient portals – with more than a third of physicians planning to increase their financial contribution. And since a functional patient portal is a requirement of Meaningful Use Stage 2, this investment is to be expected.
EHR Investment Plan, by Category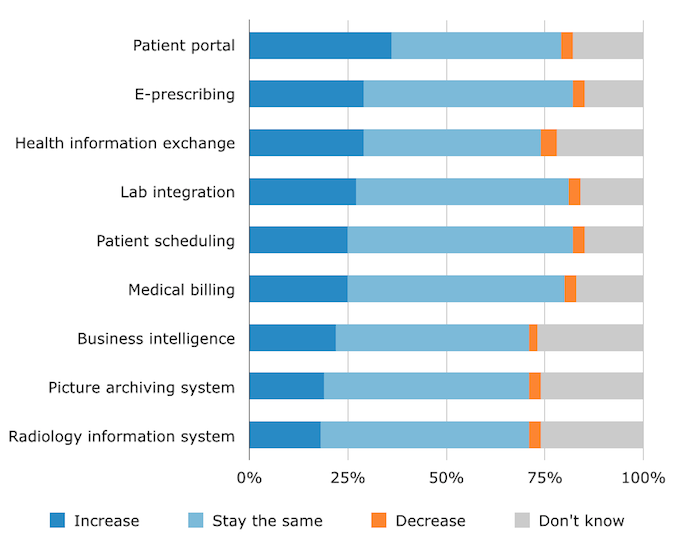 E-prescribing, as required by Meaningful Use Stage 1, also ranks high on the future investment list – with 29% of users funneling money towards the application.
Health information exchange (HIE), the transfer of information between providers and government entities, comes in at the same percentage.
Top EHR Challenges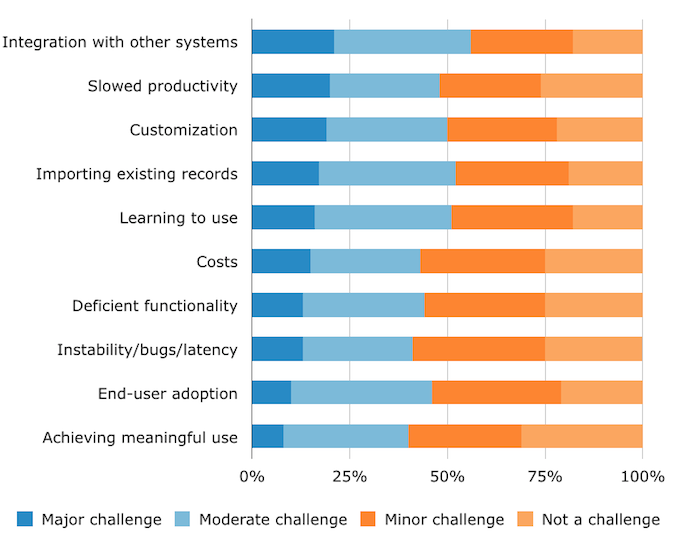 Integration still tops the list of challenges reported by those surveyed – 56% said that integrating their EHR with external systems was a "major" or "moderate" challenge.
Top Challenges of EHR System
Nearly half of users report slowed productivity due to their EHR.
One potential reason for this may be because the EHR system hasn't been fully customized to meet the needs of the medical practice.
This appears to be backed by the survey, as lack of customization also ranked high on the complaints list.
Despite the repeated extensions to the Meaningful Use Stage 2 timeline, only one-third of respondents felt achieving Stage 2 requirements were a challenge.
Researchers had expected that number to be much higher, since CMS had previously reported low attestation numbers for Stage 2, indicating that providers may be struggling with the process.
Access to Records Beneficial
EHRs hold great promise. Perhaps the two biggest benefits are easier access to medical records and more comprehensive, legible records.
Nearly 90% of users agreed, reporting their increased ability to access and interpret records more easily.
Seventy-nine percent found the drug interaction alerts to be helpful, but were less satisfied with the preventative care reminders.
Ability of EMR to Deliver Key Benefits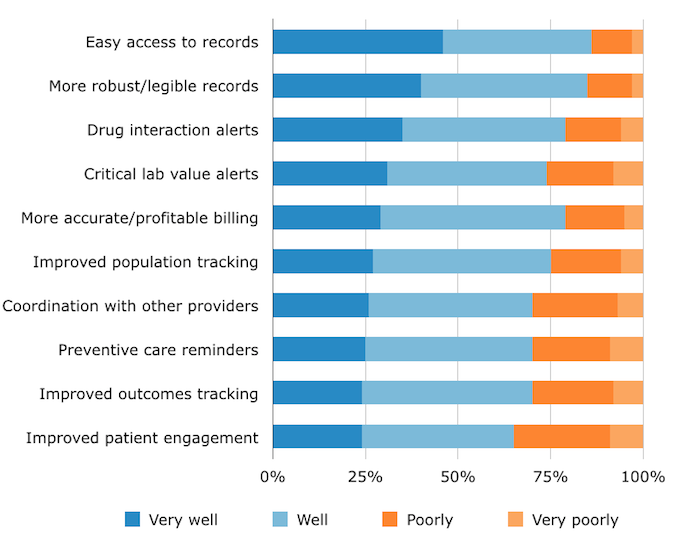 User Demographics
The respondents covered a range of medical specialties and practice sizes. They also used several different EHR systems.
Demographics: EHR Systems Used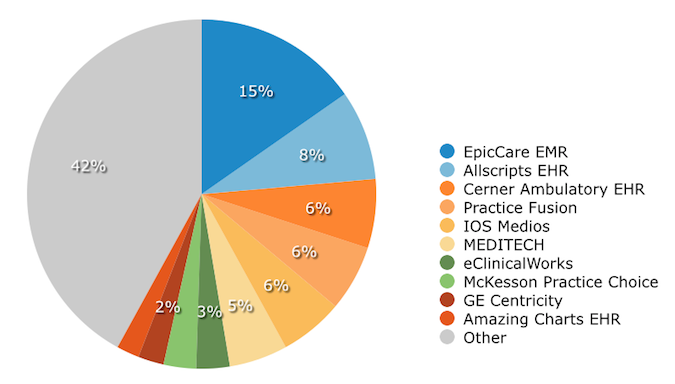 You can see all of the details of the 2014 EHR UserView Survey here.
Do you agree or disagree with the survey findings? What EHR issues do you have? Please comment below and let me know!