Stop Preparing for ICD-10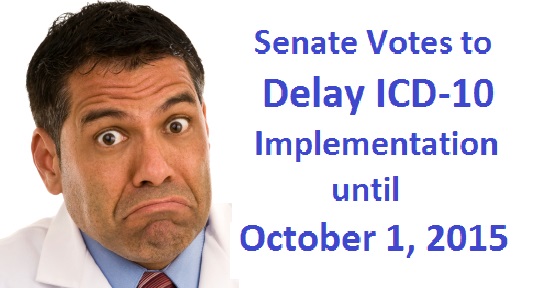 The Senate voted this evening, March 31, to delay the implementation of ICD-10 until October 1, 2015. Now the bill goes to President Obama for his signature.
Medical practices can breathe a sigh of relief with this 12 month reprieve to learn ICD-10 and get their software ready.
So what do you think about this? Leave me your thoughts below.