Director of Operations for a National Medical Billing Company is Elected Secretary for Physicians Management Association.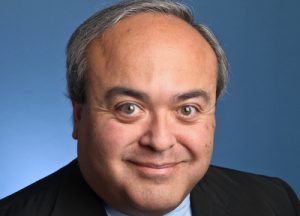 Chantilly, VA (Vocus) July 20, 2010 – Capture Billing & Consulting, Inc., a national medical billing company located in South Riding, Virginia, is proud to announce the election of Manny Oliverez, Director of Operations at Capture Billing, as the Secretary for Physicians Management Association (PMA), a non-profit association established to assist physicians and healthcare managers to improve their practices.
As an Officer of PMA, several of Oliverez's responsibilities include membership recruitment, updating and maintaining the PMA website, along with informing members of important updates and pertinent information on practice management and medical billing. PMA's consistently growing membership consists of not only medical professionals but also come from a wide spectrum of organizations involved in healthcare.
Oliverez has been a prominent member in the medical billing field for over a decade and is a member of several medical associations, including the Medical Group Management Association (MGMA), American Health Information Management Association (AHIMA) and Health Care Compliance Association (HCCA) . His extensive business background and experience in owning and operating his own businesses has aided in the development and success of Capture Billing.
"I am excited about offering my expertise and Capture's resources to PMA", says Oliverez. "PMA allows me to network with a variety of medical practices, and to educate myself, my employees, and the members of PMA on the most current challenges that we face in the healthcare industry".
Since 1986, PMA has offered a platform for physicians, practice administrators, medical managers, and medical billing specialists to network and educate themselves on current healthcare topics and issues they face. PMA hosts a new speaker each month to discuss a variety of topics ranging from new Medicare regulations, Electronic Health Records (EHRs), HIPAA and the HITECH Act, to the best ways to market and operate individual medical practices.
"I love the topics that are discussed at the monthly meetings", says Michelle Ivanchukov a member of PMA. "The topics are diverse and very educational".
To learn more about PMA and view information on speakers and topics please visit http://www.pmanova.com.