Capture Billing & Consulting, an Outsource Medical Billing Company, takes on the burden of complex healthcare regulations and the costs of implementing ICD-10 to keep Medical Practices in compliance.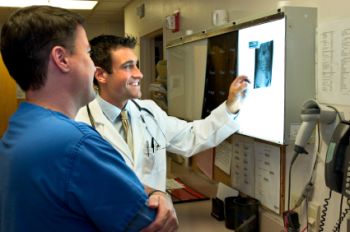 (Washington, D.C.) June 4, 2009 – With the implementation of The U.S. Department of Health and Human Services new greatly expanded ICD-10 code set slated for mandatory compliance by Oct. 1, 2013, Capture Billing & Consulting, Inc. has begun training and establishing systems to help its physician clients with this difficult transition.
Capture Billing will assist medical practices in becoming compliant with minimal cost and effort in order to successfully transition to ICD-10. ICD-10 replaces the old ICD-9 code set used to report health care diagnoses and procedures with an overwhelming 120,000 new codes. These codes are used by physicians and other healthcare providers to classify and report diseases, and are much more specific than the old codes. Capture Billing is committed and prepared to help medical practices smoothly transition to the new codes.
Capture Billing will educate physicians and their staff, work with computer systems and software to update code tables, rework superbills, and generally take on the burden of IT system changes. Even though ICD-10 is a few years away, healthcare providers must begin preparing for ICD-10 now. Coders and medical billers will have to be retrained in the new coding system and computer systems will have to be updated to accommodate these changes. This will require physicians to work with all of their software vendors to implement ICD-10. The overall process will be a very time consuming endeavor.
Moving to ICD-10 will require a tremendous effort and incur incredible cost for healthcare organizations. The costs of medical software, computers, training and IT support will be staggering.
Several organizations such as the MGMA, AMA and the AAPC have estimated the cost of a three-physician practice implementing ICD-10 to be about $83,000. A 10-physican practice will cost more than $285,000. "The goal at Capture Billing is to minimize the financial impact on the medical practice", said Manny Oliverez, Director of Operations for Capture.
Healthcare providers, medical offices and hospitals must be in compliance as the old ICD-9 codes will not be accepted after that date. Physician offices that submit claims using the old codes will not get paid. Capture Billing will help ensure that healthcare providers will not be impacted by this transition. "We want to help physicians do what they do best, give their patients quality healthcare" said Oliverez.
"When medical practices outsource their medical billing by using Capture's medical billing services we take on the burden and cost of updating software, hardware and keeping abreast of changes in ICD-10", said Oliverez.