Asking the Right Questions Make a Big Difference in Selecting an EHR
When choosing an Electronic Health Record (EHR), my client practices often come to me asking what they should take into consideration . Of course you should pay attention to whether the system has features to support your specialty (or has the flexibility to let you custom-add those features yourself). And of course you should ask whether the product would put you in position to qualify for Meaningful Use.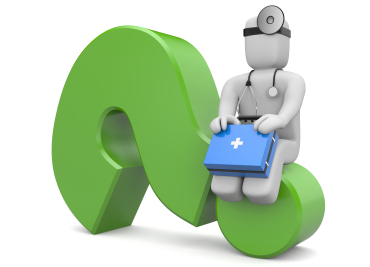 But that's not the whole picture. Considering the amount of money you'll be spending on your system (thankfully, with some of that being reimbursed by American Recovery and Reinvestment Act of 2009 ARRA funds) you should also take into account the vendor's longevity, in light of the coming consolidation in the EHR industry once fewer doctors are going out to buy their first EHR ever.
This advice is inspired by a recent piece in Health IT News. Allscripts just had a shakeup, with many board members walking out, causing Allscripts stock to plummet. Pundits predict this stress could lead to Allscripts closing down one of its EHR products.
What does this event mean for you? First, that when considering what EHR to buy, you need to pay attention to more than just its certification and Meaningful Use credentials. You need to learn about the vendor's standing as a company. And second, that even buying from big guys doesn't necessarily mean your EHR product won't get phased out in a few years (still, big brands do offer a measure of security).
Of course, change is inevitable. You can't know for certain whether the company you buy from is going to be around ten years from now… any more than you can know for certain which stocks will rise. But you can predict it, manage your risk, by paying attention to relevant details. Knowing more about your EHR vendor can give you a sense of the vendor's commitment to medical software. It can also help you tell whether–and how–they are planning for the future. Will they continue to grow after the burst in business that came from the ARRA is no longer driving customers in their doors? Or will they be scrambling to generate enough new clients to stay afloat?
Take control of the situation and manage your risk by asking vendors of EHRs you're considering a few important questions, such as:
• How long has your company been around?
• How many clients do you have now? Where are they located? Knowing the number of clients is a good basic fact to know to help you judge what other practices have chosen to trust the vendor with their data. Diversity is good here, just as in a stock portfolio… if clients are across the country or world chances are better the company will weather economic difficulties better. If there's less diversity, find out the reason for this. If your vendor specializes in podiatry practice software in Florida, what will happen when most podiatrists have systems in place?
• How long have you been working in [specialty area]? (if applicable) Chances are that vendors with loyalty to a certain specialty will have the experience and reputation to continue to generate business from new practitioners entering the field who are familiar with the product.
• How large is your staff? Think about it this way: if it's a small company and the two product developers in charge of doing all of the company's updates decide to switch careers, will it put the vendor's future at risk? At the same time, if it's a huge company it may just indicate that the company is reeling in sales during boom times and will lay everyone off once the flood slows to a trickle.
• What do you see your company looking like 3 to 5 years from now? This is a fair question to ask; you're investing your money in their product, so in a way you're becoming a stakeholder in their future.
Another question the prospect of consolidation should raise is the question of where your data would go in the event that your software is stored on the cloud. Be sure that the company can answer this question for you and put the answer in writing.