CMS Sets ICD-10 Implementation Date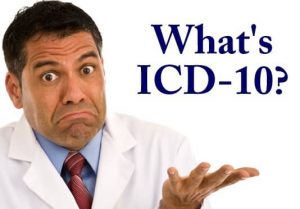 When does ICD-10 go into effect?  The Centers for Medicare & Medicaid Services announced its Final Rule that the adoption of ICD-10 will be on October 1, 2015.
At that time all covered entities, which includes physician medical practices must comply with the International Classification of Diseases, 10th Edition which is known as ICD-10.
This postponement will allow providers and insurance companies more time to get ready for this major transition from ICD-9, which has about 17,000 diagnosis codes, to ICD-10 which has almost 140,000 codes.
Capture Billing wrote an article, ICD-10 is Coming, Will Your Medical Billing Department Be Ready?, which has a bit more information on getting ready for ICD-10.
To view the CMS Fact Sheet: HHS Adopts a HIPAA Standard for Unique Health Plan Identifier, go to cms.gov or CLICK HERE
If you want some late night reading, look-up and download the 208 page Final Rule from The Office of the Federal Register.