ICD-10 Deadline is Almost Here.
Is Your Medical Practice Ready?
The official date for ICD-10 implementation is October 1, 2015, according to the Centers for Medicare and Medicaid Services. Despite numerous setbacks and delays, it appears the conversion from ICD-9 to ICD-10 codes will definitely occur on this date.
How Can We Prepare for ICD-10?
The best way to prepare is to learn as much as possible about the new code sets.
Hopefully you've already started researching the differences between ICD-9 and ICD-10 billing procedures. There is a lot to learn – remember we'll be going from roughly 14,000 diagnosis code to nearly 69,000 codes – so getting a jumpstart is critical.
With the ICD-10 implementation date right around the corner, you really can't afford to wait any longer. Otherwise, you'll be putting your revenues at risk.
Most medical coding associations, like AAPC, offer intense bootcamps and trainings to help healthcare professionals with ICD-10 training too.
And as another option, we've partnered with NueMD to launch a series of ICD-10 training videos. They're short (less than 3 minutes each), informative, and entertaining. To view them, simply click on the links in the sidebar.
What if We Don't Have Time to Learn ICD-10 Coding?
If you don't have the time or resources to thoroughly train your team for ICD-10, we can help. Our certified professional coders (CPC) are ICD-10 certified and ready to assist and take on your billing.
ICD-10 Basics Training Videos
In order to help doctors, managers, billers and coders we have come up with a few ICD-10 videos outlining the basics on various topics. So far we have 3 videos. Check them out below in the sidebar.
What is ICD-10?

Episode 1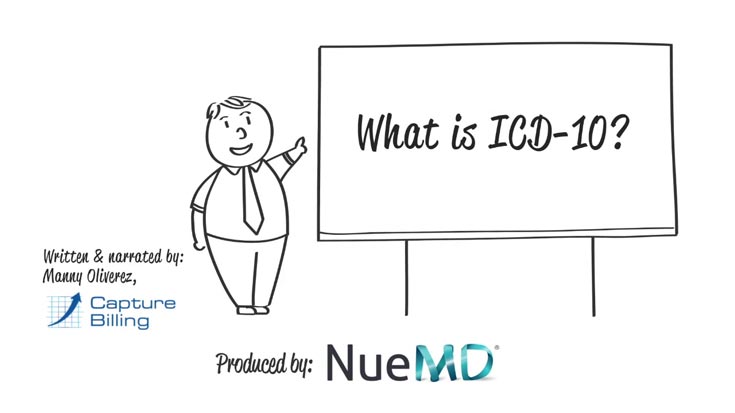 ICD-10 Format

Episode 2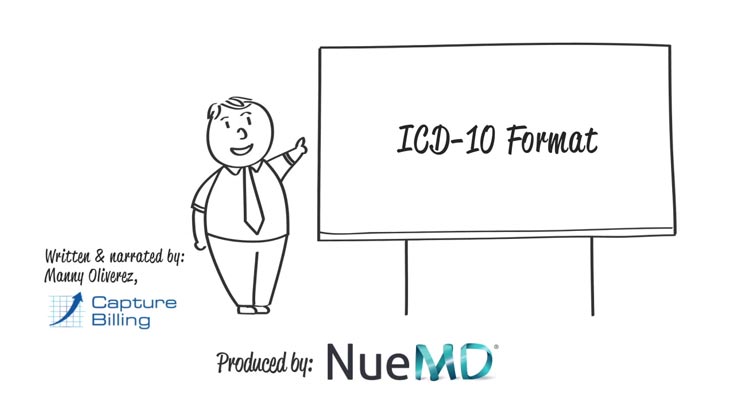 ICD-10 Anatomy & Physiology

Episode 3