ROI From Maximum Reimbursement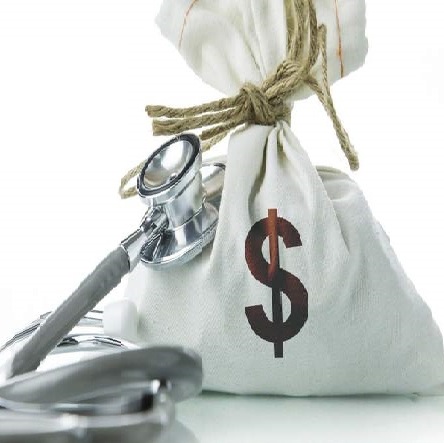 What could your practice do with an extra $10,000, $50,000 or $100,000 more per year?
♦ Expand your practice.
♦ Buy new medical equipment.
♦ Increase your take-home pay.
These are the types of returns you can expect from your investment in medical billing services that get you maximum reimbursements.
We'll make sure you collect ALL that's due you on every claim.
How do we do this? By using our proven 5 step Rapid Revenue Recovery System that we developed to consistently keep our clients' Accounts Receivable down and their revenue flowing.
This worked great with a large medical practice that came to us for help that was having problems paying their bills, they had to take out loans to meet payroll and the doctors had not been paid in a while.
We started working and put systems in place to manage the billing process. Within a few months of taking over their billing, their outstanding bills started to get paid, there was money for payroll and the doctors started to get paid. Today that practice is successful having expanded, bought new equipment, added Electronic Health Records, and hired more doctors.

If you've talked to other billing companies, you know that medical billing fees can vary widely. Some charge as low as 4% percent of collections for their medical billing services.
How can they charge that low?
Typically it's because they hire unqualified staff that doesn't enter charges correctly and don't follow up on claims. Claim follow-up requires staff time and is costly. Cutting corners saves them money but costs you more in uncollected claims.
Then what's the real rate?
Once you factor in the money they don't collect, your "REAL" fee can be upwards of 15-20%.
If you still prefer a company with the absolute lowest fees, we're probably not the right company for you.
But if you are seeking maximum reimbursement on claims for the hard work you have done, we can help.
Our Pricing
At Capture Billing, our pricing is customized to your needs. It's based on several variables, including your specialty, number of providers, and average claims per month.
Medical Billing Service Fee
Our average billing fee ranges from 6.9% to 10.9%, and a portion of our clients do incur a one-time start-up fee of $1,500. We also have a monthly minimum fee of $1,500.
And remember, we don't get paid unless you get paid.
No Long-Term Contracts
We don't use restrictive, long-term contracts either.
Why? Because we believe in earning your continued business – every day, every month, for years to come.
Our initial contract is just 3 short months, providing enough time to demonstrate how simple and profitable our outsourced billing solutions can be for your medical practice. After that, you can switch to our convenient month-to-month billing plan, with the option to cancel your agreement at any time with only 30 days notice.
No more being stuck in long-term contracts that just aren't working for you.
Need More Info – Call Us
Ready to start collecting more on your claims? Please call us at 703-327-1800 or request a free customized quote by clicking the button below.