Medicare GA and GX Modifiers Changed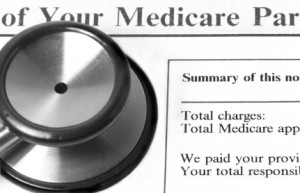 As of April 1, 2010, Medicare has changed the way you need to report that a Medicare patient signed an Advanced Beneficiary Notice (ABN).  Medicare has revised the GA modifier and added a new GX modifier you must consider when doing medical billing.
Medicare GA Modifier
Prior to April 1st, the GA modifier read "waiver of liability on file."  The newly revised description is "waiver of liability statement issued, as required by payer policy." Use this modifier when the patient has signed an ABN and you expect Medicare to deny the claim due to the medical necessity of the diagnosis or frequency. By having the signed ABN you will be able to collect from the patient.
Medicare GX Modifier
The new GX modifier reads "notice of liability issued, voluntary under the policy." Use this when you know the service is considered non-covered by Medicare. Because the service is non-covered, you technically do not have to give an ABN to a patient to sign- hence, "voluntary" – but it is a good idea to inform the patient that they are financially responsible.  Plus, you may still want to bill Medicare to get the denial to forward to the secondary payer.
So, are you unsure about when the GX modifier applies? On the Medicare fee schedule, if there is an N or X under the status code, the code is non-covered, and you would append the GX modifier to the CPT code if you had the patient sign an ABN. The Medicare Physician Fee Schedule can be downloaded off the CMS website. Our billing and coding staff likes to use EncoderPro by Optum because it is easy to use and gives us a wealth of information.
You are not required to give the patient an ABN for non-covered procedures.  If you do not give the patient an ABN, then you can use the GY modifier to indicate "Item or service statutorily excluded, does not meet the definition of any Medicare benefit, for non-Medicare insurers, is not a contract benefit."
Please make sure the ABN is filled out properly.  Without a properly competed ABN, it is considered invalid by Medicare, and you will not be able to hold the patient responsible.  We come across this all the time at our medical billing company, and we go back and reeducate the providers, clinical, and front desk staff to make sure they are filled out correctly.