Capture Billing is pleased to announce Stacy White as the new Medical Billing Operations Manager.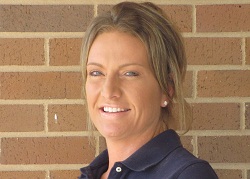 Loudoun County, VA – Capture Billing & Consulting, Inc., a nationwide medical billing company located in South Riding, Virginia, brings aboard Stacy White as the newest member of its management team.
Stacy has over 18 years of experience in the medical billing field from a variety of medical specialties. She will be responsible for daily billing operations, maximizing client revenue, and client management.
"I am excited to be working side by side with Dr. John Farrell (owner of Farrell Pediatrics and co-founder of Capture Billing) and Manny Oliverez (CEO and co-founder of Capture Billing). I look forward to absorbing the wealth of knowledge and expertise that both gentlemen bring to the consistently changing medical billing industry" says Stacy.
Stacy's understanding of medical billing policies, insurance companies, HIPAA regulations, and her ability to connect with patients comes from working with specialists from the Otolaryngology, Orthopedics/Physical Therapy and Chiropractic fields.
"We are excited to have Stacy as the newest asset to the Capture Billing team. Her familiarity with coding for a variety of specialties will enhance Capture's ability to service both current and future clients", says Manny Oliverez.
Stacy is currently working to obtain her CPC (Certified Professional Coder) and CCS-P (Certified Coding Specialist – Physician Based) certifications in the next couple of months. To learn more about the medical billing services Capture Billing offers please visit www.capturebilling.com.
ABOUT CAPTURE BILLING
Capture Billing and Consulting, Inc., a leader in the outsourced medical billing services industry, offers one of the most cost-effective outsourcing solutions to healthcare professionals available. By eliminating the need for in-house medical billing staff, Capture Billing's staff of expert medical billers and certified professional coders help to increase physician reimbursement by improving collection rates and ensuring proper ICD-9 and CPT coding. Practicing physician and CEO, Dr. John D. Farrell, Jr., formed Capture Billing in 2004 as the answer to one of the largest concerns physicians face today, how to receive proper insurance reimbursement for services they provided.