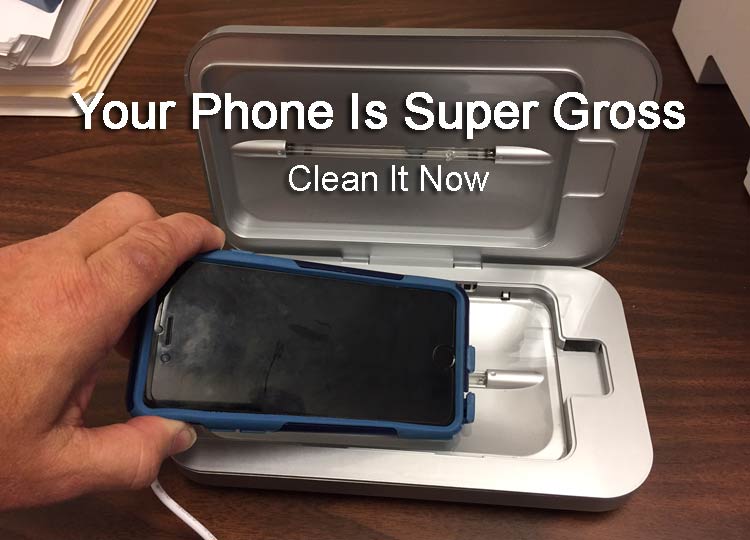 You probably clean your bathroom every week and your kitchen counters usually get a wipedown every day. Even your oven gets a once-over every so often. But what about your cell phone?
We spend hours and hours on our smartphones and tablets every day without thinking about all the germs that are on those devices. And what we touch gets transferred to those screens—and how! Smartphones are particularly dirty: Over 90 percent of them had bacteria present, and 1 in 6 tested positive for the presence of fecal matter (that's poop).
Fortunately, smart devices are small and easy to take care of so keep your smartphone as clean as possible; that will minimize the germs that you transfer in the first place.
The reason I am even sharing this thought is because one of our billers here at Capture Billing got a UV cell phone cleaner for their birthday. We all lined up to have our phones cleaned. Worked great . . . I think.
Anyway, I went online to look for some info on cleaning my phone. I found this infographic that shows some easy steps you can take to keep your phone clean.
Is your cell phone germ-free or gross? How do you clean your phone? Leave me a note below.

Your Phone Is Super Gross: Here's how to clean it
Infographic by
Quill