Medicare and Newborns Codes cause some Confusion for Medical Practices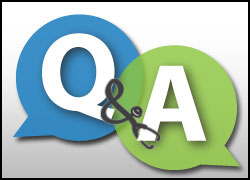 I received the following questions from Jean so I thought I would answer them here on the medical billing and coding blog in case anyone else could use the information.
Q: What is the CPT code for an annual exam for Medicare ….and what are the CPT codes for newborns for the first day, second day, and discharge day …?

A: The CPT code for the annual routine physical exam for Medicare is 99387 (preventative medicine E/M new patient age 65 and older) or 99397 (preventative medicine E/M established patient age 65 or older). This is the same code for all insurance companies. Remember that Medicare does not pay for these codes.  You are able to collect the fees for these services from the patient.  An Advance Beneficiary Notice (ABN) is not needed since this is a Medicare non-covered service.
If you are asking about the Annual Wellness Visit then the codes are G0438 and G0439. And don't forget about the Welcome to Medicare exam, G0402.
Each of these codes is used for different reasons and have different requirements depending on what the patient needs or wants.
For more information check out my posts on the Welcome to Medicare visit using code G0402 for the Initial Preventative Physical Exam (IPPE), Annual Wellness Visit codes, and How to Bill a Well Woman Exam to Medicare using CPT codes 99387, 99397, G0101, Q0091, G0438 and G0439.
Now for the hospital, newborn codes look at the following:
99460 – Initial, Newborn
99462 – Subsequent, Newborn
99238 – Discharge <30 min
99463 – Initial and Discharge Same Day, Newborn
Make sure you look up all these codes in your codebook and use them appropriately and make sure your physicians document well.