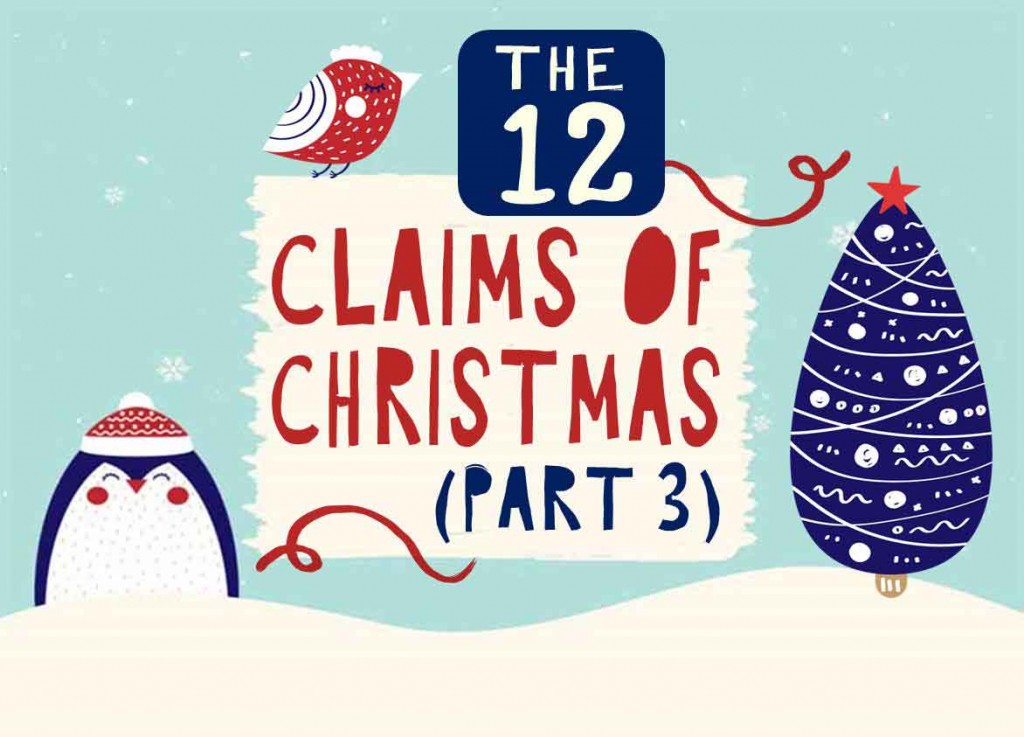 We're back today with part 3 of the "12 Claims of Christmas" series to see what kind of other shenanigans the great folks out there have gotten themselves into this time of year.
But first let's talk about the man they're calling the "Criminal Santa." Have you guys heard about this? A man in California was attempting to rob a business and thought the chimney was his best way in. He got stuck and had to call 911 to rescue him. He didn't suffer any injuries from the attempted burglary fiasco, so let's hope he has the same luck while he's in the slammer with a nickname like Criminal Santa.
These stories of hilarious #Christmas injuries will have you choking on your eggnog!
I'm not sure what was going through his head, but apparently people get stuck in chimneys frequently enough that there's an entire article dedicated to their mishaps. If it wasn't criminal activity and you ended up at the hospital instead of behind bars, what codes do you suppose they'd use? Probably external constriction of abdominal wall (S30.841A), unless they've come up with a code for public humiliation I'm unaware of. 
I suppose that's enough about the Santa impersonators. Let's get onto the fun stuff; weird Christmas related injuries!
Grandma VS. Rudolph
V06.00XA: Pedestrian on foot injured in collision with other non-motor vehicle in non-traffic accident, initial encounter.
Everyone has heard the song that paints a very dark picture of grandma getting ran over by a reindeer, so why are we still letting our grandmas walk home alone on Christmas Eve?! It's our duty as children and grandchildren to not let our beloved elders trek through the cold, reindeer-ridden air. However, if the song accurately portrays grandma she was hopped up on eggnog and lacking in certain medications, which explains a lot.
More Than the Fireplace Went Up in Flames
X00.0XXA: Exposure to flames in uncontrolled fire in building or structure, initial encounter 
Real Christmas trees are beautiful, but they're also a breeding ground for injuries.
You were so excited to get that gorgeous beast set up next to the fireplace to set the perfect Christmas scene right in your own living room. It was worth getting poked, cut, and scratched before you even got it in the house, but then something devastating happened; you forgot to water it. Now that once beautiful specimen of fir, is nothing but a pile of ash and deformed branches.
Terrible things happen when you forget to water your #Christmas tree. #shouldhavegotafake
The good news is you gave the doctor and nurses something to laugh about during their hectic holiday season! The bad news is you'll be transporting an oxygen tank along with the presents to Christmas at your in-laws this year.  
You Rocked (too hard) Around the Christmas Tree
Y93.4: Activities involving dancing and other rhythmic movement.
Aunt Sally has always been the best dancer in the family and you lucked out and got her for a partner at the annual Christmas Eve dinner! What everyone failed to mention was that Aunt Sally had her knee replaced this year and isn't quite the ballerina she used to be. You spun her in a jolly fashion, but her new knee couldn't keep up and she came tumbling down on you.
All the kids gathered around the tree tomorrow are going to love signing your cast. 
This wraps up part 3 – be on the lookout for part 4, but be sure to check out part 1 & part 2 if you missed them!