Boosting Patient Acquisition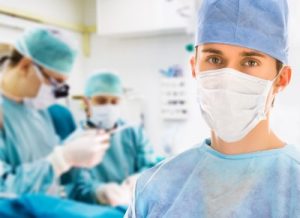 Driving patient acquisition is an ongoing requirement for every successful medical practice. Patient attrition and general churn are a fact of life for any service, and health care is no exception.
If you're a young practice and still building a patient base everyone you lose is significant, even if it's for simple reasons such as the family moving away from the area. In addition, competition from other local practices coupled with marketing budget constraints can leave you with negative growth unless you are vigilant. Here are 5 low-cost ways to market your practice and keep new patients coming in.
Google AdWords
A surprising number of adult Americans search for healthcare-related issues online. A 2012 report from Pew Research shows that one in three adults regularly turn to the internet for information on medical conditions. Of these, 77% begin by using a search engine.
The best way to rank in search engine results is to have a good website with an active blog filled with keywords. While that scenario is ideal to enable the search engines to find you organically, search engine marketing (SEM) is an alternative, faster route to online exposure. As long as you have a website that contains your contact information, you can begin advertising on search with a program such as Google AdWords.
AdWords is basically a paid search result, which comes up at the right or top of the search engine results pages in response to searches containing the keywords you set up. It takes only a few minutes to create an ad initially, and you can invest as little as $5 a day or as much as you like. The advertiser can choose to pay for one of three different results:
• Cost per click (CPC), which means you pay when a user clicks through on the ad
• Cost per impression (CPM) for display ads, which means you pay for each time the ad is displayed to a user.
• Cost per acquisition (CPA), which means you pay only for the patients you actually acquire from the ads. This works best for online sales that can be measured digitally based on the source of the buyer.
Either way, you only pay for the number of times the ad actually reaches someone, so no results, no payment! You can stop and start the advertising at will in a matter of seconds, and pay at milestones like after 30 days or when the value reaches a minimum amount. AdWords has been known to deliver results such as attracting up to 90% of new clients in a month.
Social Media
Advertising through social media sites such as Facebook and Twitter is a great way of increasing the exposure you need to promote patient acquisition. Both networking platforms reach prospective patients in an easy, informal way, and all you need is a Facebook business page and a Twitter profile to start drawing followers. Once you have 100 Likes on Facebook and 20 Followers on Twitter you can create paid ads or promoted accounts.
These ads work similarly to Google AdWords in that you pay only for the ads that get results, so it's money well spent. When you create the up you select who it will be shown to, so you don't waste money marketing to people outside your area or specialty.
As your lists of followers grow, so does the group of potential patients to whom you can market your services. As an example, during 2012 more than 173 million tweets were generated about healthcare-related topics for the purposes of patient research, managing patient service issues and comparing the performance of service providers. Facebook advertising starts at $5 a day and goes up to a maximum of $2,000 a day.
Directory Listings
Make sure your practice is listed in all the online directories you can access. While few people use telephone directories these days, online directories serve a number of different purposes:
• They are searchable, so every listing counts towards being found by the search engines;
• Listings such as the NLM's Medline Plus list of directories or the AMA's Physician Select directory are the go-to places for patients searching for a specialist or clinic.
• Chambers of Commerce directories are neutral listings accessed by business people connected to the chamber, which puts you in touch with your local business community.
Many of the directories are free. Although some require a membership fee to join, those usually offer a variety of benefits to members in addition to the directory listing.
Email Marketing
Email marketing is the modern version of direct mail marketing, but you need a list of email addresses to market to. To build up your own list, find out if there are service providers in your area in related fields who have established email address lists they communicate with regularly. Seek them out and approach them to buy advertising space in their email newsletters for your practice. For example, a dental practice could buy an ad in the newsletter sent out by a physiotherapy center, or a physician could pay for space in the local pharmacy's emails. Most Chambers of Commerce also have mailing lists and might be open to including some paid advertising.
Make sure your ad carries a strong call to action to get readers to sign up for your own mailing list. Advertising to a targeted list is effective and inexpensive and provided you activate your website analytics program you can measure the success by the number of online visitors you get clicking through from each ad.
_______________________________________

This is a Guest Post by Greg Fawcett the president of Precision Marketing Partners.