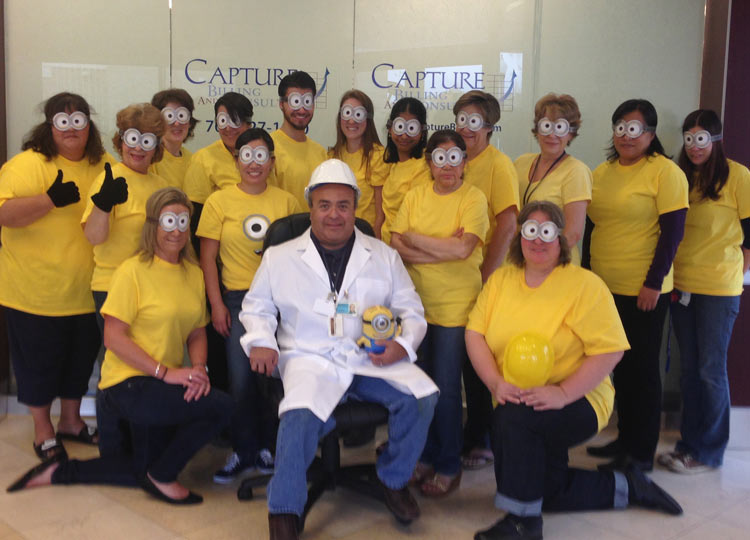 Medical Billing Staff Dress Up As Minions for Boss's Day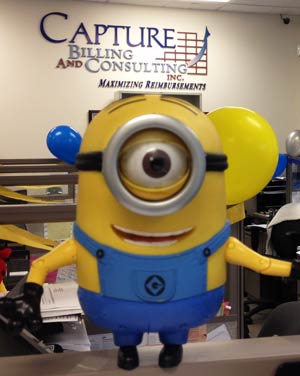 My staff surprised me today. Apparently today is Boss's Day.
When I walked into the office this morning my team was scurrying around the office dressed as Minions, like in the cartoon movie, Despicable Me. The office was decorated with streamers and balloons.
I do often call them my Minions so I guess that is why they dressed up.
They are the best medical billers and coders you can find. I am very fortunate to have such a great crew.
My Minions also brought in a great lunch.
Thanks, Minions!