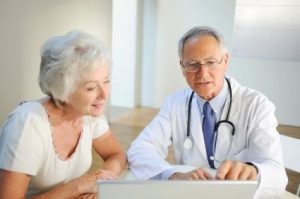 There are many requirements that must be fulfilled to properly bill for a consultation. One item that CMS and insurance carriers have been looking at is the reports sent to the provider requesting a consult.
When sending letters back to a provider who requested a consultation for a patient, make sure that your letter does not use the words referred or referring.  A requirement of a consultation is sending a report back to the requesting provider. Usually reports or letters start out as saying "Thank you for referring Mary Jones . . . . .".
The government and some payers are viewing the word refer in the managed care definition of referring a patient to a specialist and not of asking a specialist for a consultation.  In other words, it is seen as a transfer of care and not a consultation request.  Why do they do this? Because consultations pay more than office visits.
When auditors review the letter sent back to the requesting provider, if the word refer is written they then may lower the code from a consultation to an office visit which represents a reduction in payment. The practice will be required to reimburse the overpayments.
When composing a letter to the provider requesting the consultation start out with something such as, "Thank you for allowing me to participate in the care of Mary Smith."  By wording your letter in this fashion you steer clear of at least one obstacle in getting paid for the work you have done.
If you need help getting paid for what you do? Capture Billing can help.  CLICK HERE