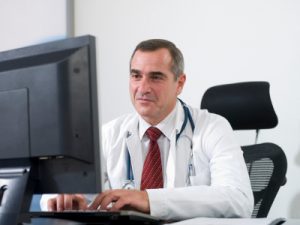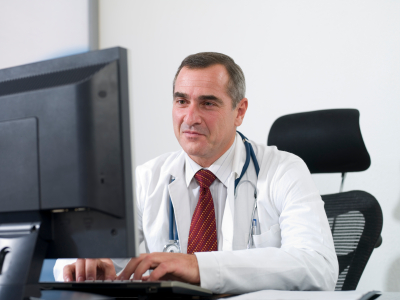 Electronic medical appointments often referred to as e-visits, clearly offer patients improved access to care. But are they also an opportunity for increased revenue?
E-visits take place online through a secure e-mail system or patient portal. With a portal, patients log onto a protected section of your website where they enter information about their medical issues. Technology varies, but in most systems patients select their chief complaint from a list, enter details about their symptoms, and upload documents and/or pictures relevant to their condition.
Once the medical portion of the communication is complete, patients enter or verify the name and phone number of their pharmacy, as well as credit card or insurance information. After patients hit "submit," they receive a confirmation that the information has been received, and an indication of when to expect a response.
Medical requests are then triaged – often electronically – to the appropriate provider who can ask the patient for more information, request that the patient come to the office for an exam, or provide medical advice regarding treatment.  Once the provider has communicated treatment recommendations, the details of the visit can be imported into the patient's EHR and prescriptions, if needed, can be sent electronically to the patient's pharmacy. The patient then receives an e-mail notification to log back into the system to view their provider's recommendations.
E-visits are an efficient way to provide care to established patients. Taking care of non-urgent medical issues online frees up time for face-to-face visits with patients who come into the office with complex issues.
Insurers that provide reimbursement for e-visits often pay only for visits that require medical decision making and produce a documentable action such as a medication change, the ordering of a diagnostic test or a referral to a specialist. An electronic visit cannot be related to an E/M service provided within the previous seven days, and there must be an existing provider/patient relationship based on a previous office visit.
Requests for medication refills, reporting of test results, and distribution of patient education materials are not considered to be billable electronic visits.
Many payers now contract with vendors that provide patient portals, producing seamless processing of claims, with payments made to providers on a set schedule.
If you need to submit claims outside of one of these systems, use the CPT codes when medical billing:
99444: Physician online evaluation and management
98969: Non-physician online assessment and management