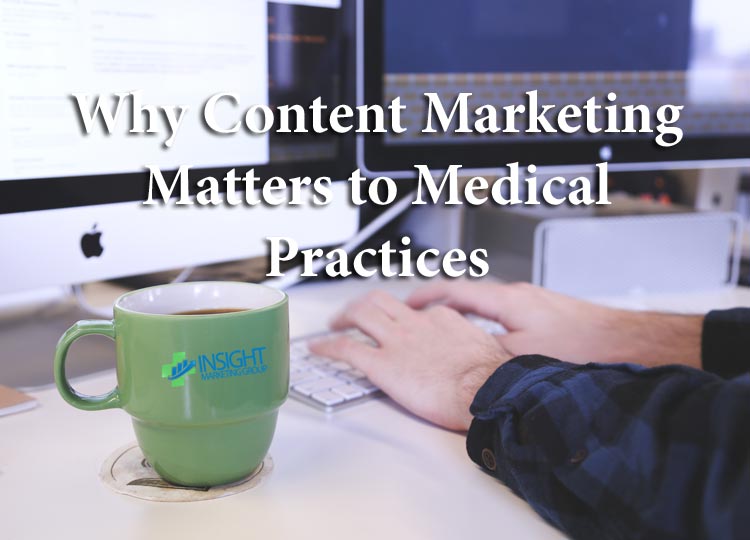 We hear it all the time.
Content is king.
Content marketing really works.
Seriously, guys. It really does.
Marketing professionals are always talking about how effective content marketing is, but does content marketing matter to medical practices?
The short answer is yes, content marketing works just as effectively in the medical field as it does for all other consumer-focused businesses. According to NeilPatel.com, 78% of consumers believe that organizations providing custom content are interested in building good relationships. That's probably something you want to develop with your patients, don't you think?
So let's start at the beginning… what is content marketing and how can you use it to fill empty appointment slots at your clinic? Well, content marketing is the process of creating relevant, valuable content to attract new audiences. By distributing targeted content, you can clearly define your practice and establish yourself as a go-to source.
But wait there's more. According to ContentMarketingInstitute.com, 90% of businesses currently use content marketing, and why wouldn't they? Content Marketing Institute explains that content marketing leads to:
Increased sales

Cost savings

Better customers who have more loyalty
So you see, content marketing does matter to your medical practice, but where do you start?
Where to Begin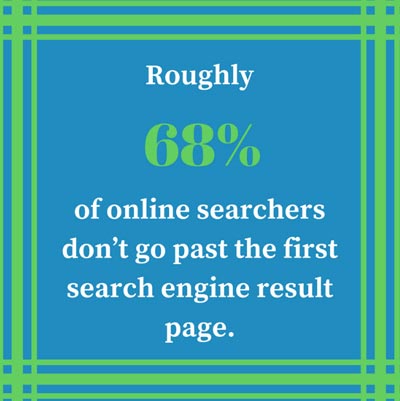 It is important to understand that content is not the only key to appearing high in search engine rankings, but it definitely helps.
You also need:
A strong

Search Engine Optimization

(SEO) strategy. This strategy is a guide to getting your site listed on the first page of google using specific keywords and phrases.

A

social media presence

. Having a presence on top social networking sites including Facebook, Twitter and Google Plus will help you connect with millions of users. According to

statista.com

, "78 percent of U.S. Americans have a social media profile today." So, by having a social media presence, you can connect with a large audience; and the more you engage with users on social media, the higher you will be listed on search engine result pages.  

To constantly monitor your website via

online reputation management

. ORM is the process of understanding what patients are saying about your practice and then determining the best ways to improve what is being said online.
How to Get Your Site Listed on the Front Page
1. Write about relevant content
Dragonsearch.com states that 61% of consumers' decisions are influenced by custom content. When it comes to creating content, you should write about what you know. Some great examples to help get you started are:
Patient testimonials

Discussion of new treatment technology in your field

Risk factors for potential diseases

Quick top 10 lists – this is particularly effective when creating custom content. These lists are short reads (something many patients will appreciate), but they still help you establish authority.
Also, it is important that you use meta keywords in your writing to link to other pages on your site. If your website doesn't have the ability to do so then it's time to  build a new website that does have these features.
2. Set a schedule and stick to it
Creating content is a never-ending process. It's important to continuously generate new posts such as video testimonials, articles or blog updates on a weekly basis. Posting 2 to 3 pieces each week will help you boost your ranking.
3. Promote your hard work
At the end of the day, you're not writing for your health, you're writing to boost business, right? So, why would you write, publish and then not tell anyone?

You can earn more patients by:
Spreading word of your website. Mention it to friends and family, at networking events, or have your doctors put a link to the website on their presentation slides when they host meetings.

Posting about your website on social networking sites. Including a link on your social networking profiles can drive more traffic to your website.
If you need help spreading the message, you can always contact someone who specializes in the field. Ultimately, the goal is to spread news of your website to the world.
The Takeaway
Building good relationships with patients is essential for medical practices today.  If you create custom content frequently and spread the word on it, then you will increase your position on search result pages and establish yourself as an expert in the community.