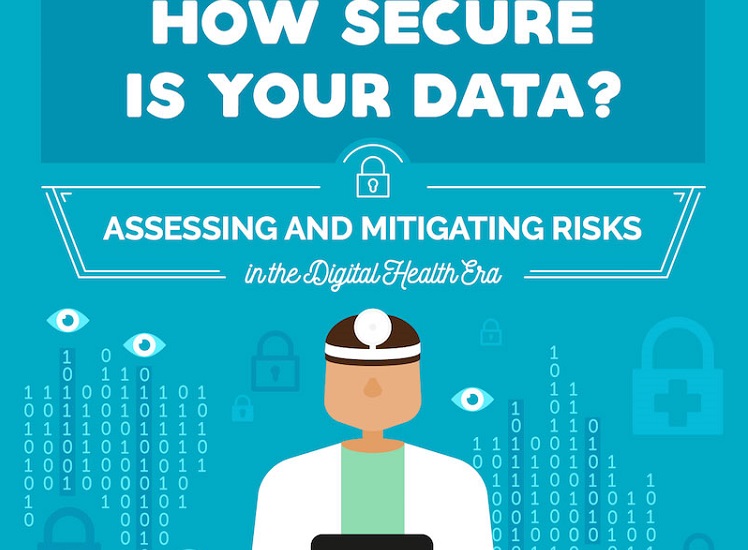 It's obvious that protecting patient information is of the utmost importance, but it's getting harder and harder to do so in the digital world we live in.
Last year, 9 out of 10 physicians said they've transitioned to electronic medical records (EHR) and it's estimated that by 2018 nearly of the 3.4 billion smartphone and tablet users will have downloaded some sort of health related apps, so it's easy to see that there are several ways for patient information to be at risk.
Roughly 90% of health care organizations experienced a data breach in the last two years and there were 253 breaches last year alone, resulting in the loss of over 112 million health records. Now that we know there's a problem, what can we do to stop it? I'm so glad you asked. Below you'll find 7 simple steps to keep you and your patients safe!
1. Risk Analysis
Conduct an annual HIPAA security risk analysis to ensure that all storage tools are secure.
2. Encryption
All data-at-rest and all mobile devices – including tablets – should be encrypted.
3. Education
Physicians and nurses need to understand how to store and send data securely. In other words, use decent passwords, log out of networks when finished and avoid using personal devices.
4. Remote Handling
All networks and servers should have remote wiping or remote disabling enabled.
5. Updates
All firewalls and security software should be kept up to date at all times.
6. Plan
Develop an incidence response plan in order to contain the damage and mitigate losses.
7. Strategy
Develop a security strategy that's customized for the particular data an organization stores.
The majority of these simple steps aren't time-consuming, but go a long way in helping keep our patient data out of harms way. Be sure to check out the great infographic below by our friends over at UIC for more information. What is your company doing to protect you and your patients?
Be sure to check out the Online Master of Science in Health Informatics program from UIC!