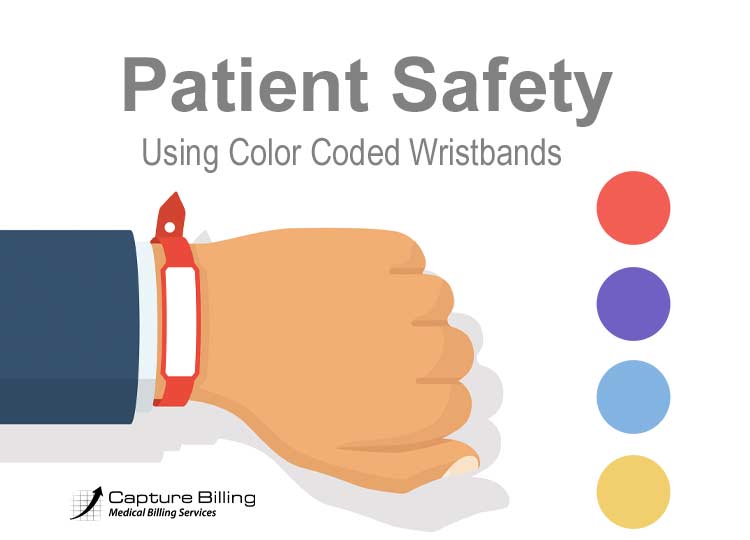 In its original form, the Hippocratic Oath included the promise that the physician would "abstain from doing harm." Unfortunately, however, the potential for human error is always present. In the modern healthcare environment, practitioners are called upon to make split-second decisions in which life and death hang in the balance. The lack of vital information at the crucial moment can result in potentially fatal mistakes being made. In fact, a recent study found that medical mistakes may be one of the leading causes of death in the United States, behind only cancer and heart disease. To live up to their promise to do no harm to their patients, it is important that doctors, nurses and other practitioners have all the information they need to make the most informed decisions at the critical moment.
One of the simplest ways hospitals can help avoid these types of medical mistakes is using patient wristbands. With a system of color-coded wristbands, practitioners can get vital information about the patient at a glance, reducing the potential for a serious error that could endanger the patient's life.
For example, a red wristband may be used to alert healthcare providers that a patient does not want to be resuscitated; or a purple wristband may be used to indicate that a patient is allergic to latex. This type of information may prove to be the deciding factor in the type of treatment a healthcare professional provides in an emergency, and could mean the difference between life and death.
Providing patients with wristbands that are easy to read, help prevent infections, and are convenient for hospital staff can be a solid strategy for helping to prevent medical mistakes. The following guide provides some tips hospitals should keep in mind when using patient wristbands. By following this advice, hospitals can help ensure that they will do no harm to their patients by mistake.