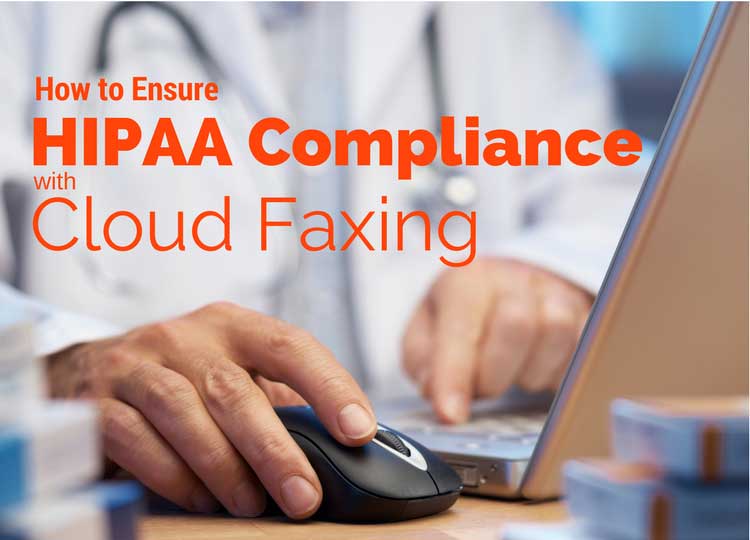 Guest Post by Sébastien Boire-Lavigne, Executive Vice-President and CTO of XMedius
A recent study found that 25% of healthcare organizations don't encrypt their patient's data in the cloud.
Sharing data is a crucial aspect in the doctor-patient relationship and keeping that information secure and away from prying eyes is not just good for business but, required by HIPAA.
Faxing remains one of the key communication mediums for healthcare organizations because it's ubiquitous and universal, secure, legally binding, reliable, and it's traceable.
Organizations in all industries are continuing the push to take advantage of IP convergence, using the internet transmit all forms of information, and adopting unified communications for consistent communications across multiple devices.
Fax over IP (FoIP) is part of the strategy for organizations across every industry to take advantage of IP convergence, using the internet transmit all forms of information, and adopting unified communications for consistent communications across multiple devices.
Cloud faxing reliability has overcome the Quality of Service (QoS) issues with the T.38 protocol that was specifically designed to solve the fax signaling issues introduced by Voice-over-IP and SIP-based telephony services.
A secure cloud fax solution provides advanced security controls, ensuring total privacy of confidential medical documents.
Healthcare organizations using cloud fax are assured HIPAA compliance with the ability to securely archive and create an audit trail of all fax transactions.
If staying on the right side of HIPAA compliance wasn't enough, cloud fax also provides relief for practices with a reduction in hardware and hardware maintenance, consolidation of telephone resources, and increased faxing efficiency leading to that sometimes elusive healthy ROI.
Benefits of Cloud Faxing in Healthcare
In the hectic healthcare industry, proper handling of documents cannot be overlooked. The need for urgency should not be accomplished at the expense of confidentiality. Luckily, cloud faxing can help accomplish both of those goals by:
Allowing healthcare organizations to secure document transmissions
Fax enabling health-related IT systems, ideal for FoIP medical records and HIPAA compliance
Helping organizations to access time-sensitive patient information in a faster way
Automating delivery, receipt and tracking of health records and other sensitive documents
Increasing efficiency in medical billing and claims processing
For healthcare systems with vast networks and multiple locations, cloud faxing shines with it's down to earth simplicity and inherent flexibility.
Oftentimes installation can take place in stages, one department and one fax machine at a time if necessary. Physical fax machines can be removed gradually, allowing folks to acclimate to the new system and minimize disruption until you're able to complete a fully software-based fax infrastructure.
Once in place, the speed and simplicity of cloud faxing will become very apparent. For example, with an OCR routing module, specific documents like a lab report can be routed directly to a specific person or department based on keywords within the fax document.
MS Word and PDF are often the most popular types of digital documents that are faxed, but cloud faxing can handle a wide variety of formats which is very beneficial. Every business and every healthcare practice has their own data standards and preferred file formats. Cloud fax users are not burdened with the additional worry of wondering what types of digital files they can and cannot send. Cloud fax saves you time by eliminating the additional step of having to convert images,presentations, Rich Text Format, HTML, and other document types before clicking the send button.
Older fax server solutions are susceptible to bottlenecks and dropped faxes from channels locking up. It is not uncommon however for a cloud faxing solution to handle double the inbound and outbound faxing load of older counterparts. Cloud faxing is run by fax experts that know best how to maintain optimal performance of their infrastructure, essentially future-proofing your solution leaving you little to worry about in relation to network upgrades.
The best cloud faxing services have the capability to send and receive tens of thousands of faxes every day. Cloud faxing also offers resilient infrastructures that ensures service continuity in face of a software problem or failure.
With so many faxes coming and going, cloud faxing shines with its ability to trace and track faxes including automatic notifications of receipt, re-sending of faxes and automatic archiving.
Your IT department can even analyze fax usage statistics for better optimization.
HIPAA compliance might be the most important key component for healthcare organizations to switch to a secure cloud faxing solution but there are many more benefits realized that contribute to overall operational efficiencies including cost savings and integration with existing systems.
Not to mention, your workers will be a lot happier when they're not wasting time going to the fax machine and waiting, and waiting, and waiting.
A simple click is all that's required to fax secure, confidential medical records. Cloud fax is simply good for the health of your healthcare communications.