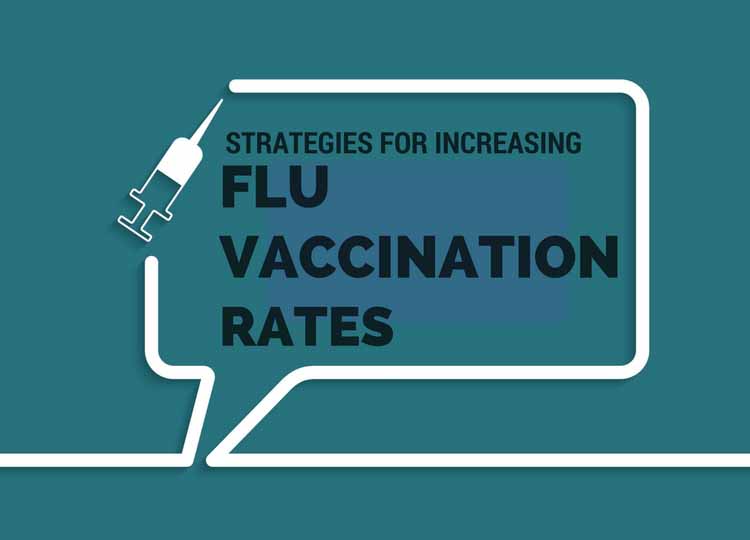 Medical practices can increase flu vaccination rates by implementing some best practices that are appropriate for their patient population. These strategies can include standing orders for nurses and medical assistants, triage scheduling, education, outreach and more.
Standing Orders
The Advisory Committee on Immunization Practices recommends the use of standing orders to increase adult vaccination rates, particularly for flu. Standing orders authorize nurses, pharmacists, and medical assistants to administer vaccinations without a physician's exam as long as a protocol approved by the medical facility or the physician is followed. Issuing standing orders for clinical staff to follow for immunization-only appointments is a great way to maximize your practice's efficiency.
Triage Scheduling
It's a good idea to prioritize patients according to level of risk. You can start by scheduling all high-risk adults by the end of summer, followed by all adults who are household contacts of persons at high risk.
Convenience
To encourage greater patient participation in flu vaccination campaigns, make getting the flu shot as convenient as possible. Here are a few suggestions for increasing the convenience to your patients that include:
Offer flu shots without requiring an appointment. Organize flu-specific vaccination clinic days in December and later in the flu season, or establish a separate flu clinic.
Designate a specific clinic room or area for flu administration appointments, walk-ins or referrals.
Offer expanded hours during flu season.
Schedule weekend clinics, which are convenient for patients and do not interfere with regular clinic duties or disrupt patient flow, since there are not regularly scheduled provider appointments on weekends.
Education and Outreach
One of the key strategies to increase vaccination rates is to reach out to patients, staff and the community to educate them on the importance of flu vaccinations and to remind them of their own need for vaccines.
Use relationships with local media to help promote mass clinics as well as to increase public awareness.
Record on-hold phone messages about the importance and convenience of obtaining flu vaccinations at your office.
At the end of the flu season, hold a debriefing with your staff. Review what worked and what didn't work. Use your debriefing to learn lessons for next year's flu season.
Have you used any of these strategies this flu season?  What were the most successful?  Do you have any 'lessons learned' to share?  We'd love to hear about them in the comments below!