Guide on How to Bill G0438 and G0439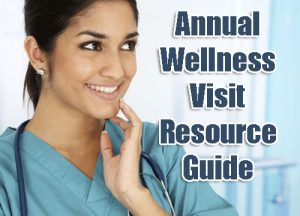 Have you been struggling billing Annual Wellness Visits? Having trouble finding the right information online all in one place?
There is a lot of confusion out there on how to properly bill Annual Wellness Visits (AWV) G0438 and G0439. We get
a lot of questions from other practices on how to bill the AWV and what is included.
Some practices are performing a full routine physical exam, which is not an Annual Wellness Visit. Others do not know what questions they must ask or the documentation requirements in order to even be able to bill a G0438 or G0439. If there is an audit, you may have to pay back thousands of dollars to Medicare.
So, to train our billers and help us advise the medical practices we service, we have come up with a list of resources from Medicare that we use internally at our billing company.
This list includes:
A Quick Reference Information Sheets on the AWV
Another Quick Reference on Preventative Services
Booklet on Providing the AWV
Annual Wellness Visit and the PPPS
and a 298 page Booklet on Preventative Services
We want to share our list of the Top 5 Medicare Resources for Billing Annual Wellness Visits we use to bill the AWV with you. Just click the button below and give us your email to get your copy.


Do you know what separates great medical billers and coders from the pack? Great information.
Be a great Medical Biller!
If you still need help, you can always hire us to handle all your medical billing needs. Disclaimer
Do you have other resources you use? Having issues with billing AWVs properly? Let me know in the comments below.