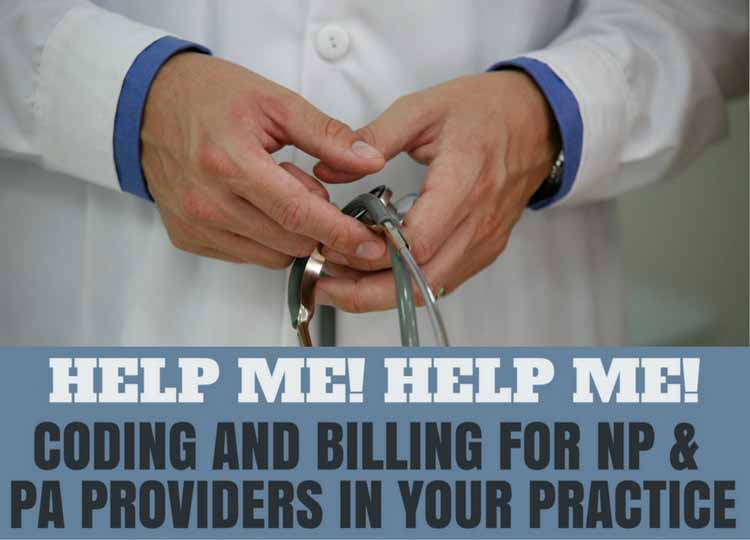 How to Bill for Nurse Practitioners and Physician Assistants
You would be hard pressed to find a medical practice that does not use Physician Assistants (PAs) and Nurse Practitioners (NPs), also referred to as physician extenders or non-physician practitioners (NPPs).
Understanding how to properly bill and code for services provided by NPPs is imperative to running a cost-effective and efficient medical practice. Regulations vary by insurance companies and states, so both the physician and the NPP's must stay current with practice guidelines and ongoing changes.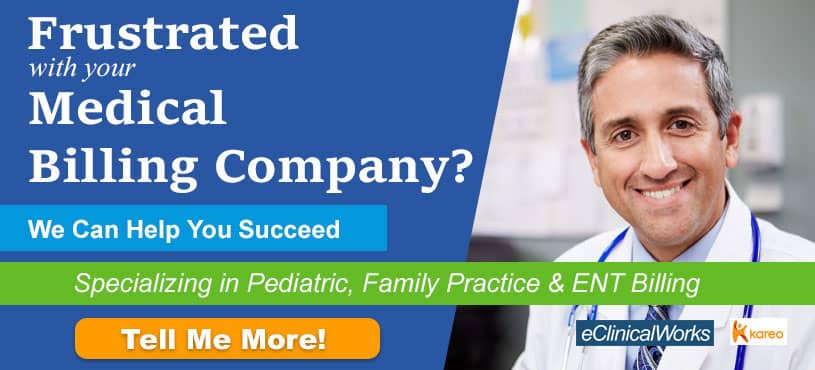 Nurse Practitioners and Physician Assistants have increasingly become a staple in most medical practices. NPs are nurses who hold a Master's Degree or Doctor of Nursing Practice (DNP). PAs are certified (PA-C), usually holding a Master's Degree as well. There are a number of reasons that medical practices utilize these mid-level providers:
Reduced Salary expenses (as compared to a physician)
Lower overhead costs
Higher patient volumes
Reduced insurance and liability costs
There are 3 basic types of reimbursement that Medicare provides for these non-physician providers (NPPs).
Direct Pay
Direct pay is when the NPP holds their own Provider Identification Number (PIN). This reimburses the NPP (or practice) at 85% of the billable physician rate. It is very important that each of your mid-level providers receives his/her own National Provider Identifier (NPI) and be credentialed with each payer to bill under his/her PIN number, if possible, based on payer rules and regulations. However, many payers will not credential NPPs. Having the NPP credentialed allows practices to bill insurance companies directly when the "supervising physician" is either not on site or has not provided any care or input into patient's plan of care.
"Incident to"
"Incident to" billing is a way of billing outpatient services rendered in a physician's office located in a separate office or in an institution, or in a patient's home provided by a non-physician practitioner (NPP). With incident to billing, the physician bills and collects 100% of Medicare's allowable reimbursement. This type of billing is used when an NPP sees a patient in which the physician has performed the initial service and has initiated a Plan of Care or treatment plan. There are specific rules for this type of billing, the physician must be on site, in the suite, not just in the building, and provides direct supervision (the rules for home visits varies).
By filing a claim "Incident to", the physician can collect 100% of the Medicare Physician Fee Schedule (MPFS) instead of 85% of the MPFS for care provided by a qualified NPP. New patients should be seen by the physician to set up the Plan of Care and this would be billed under the rendering physician. After the initial visit, the NPP can provide follow-up care based on the Plan of Care, billing for direct care as "Incident to". If adjustments are made to the plan of care such as medication changes, then the physician should see the patient face to face in order to adjust the original plan of care, otherwise, the visit may not qualify for "Incident to" billing.
"Incident to" billing was developed by Medicare and not all commercial insurance carriers follow Medicare guidelines, therefore knowing payer regulations regarding "Incident-to" billing is imperative prior to providing patient care.
Split/Shared Expenses
Split/shared expenses: "A split/shared E/M visit is defined by Medicare Part B payment policy as a medically necessary encounter with a patient where the physician and a qualified NPP each personally perform a substantive portion of an E/M visit face-to-face with the same patient on the same date of service. A substantive portion of an E/M visit involves all or some portion of the history, exam or medical decision making key components of an E/M service. The physician and the qualified NPP must be in the same group practice or be employed by the same employer."
Billing for shared/split services allows the practice to bill under the qualified physician versus the NPP at their lower reimbursement rate. As long as the criteria are met, billing for shared/split services allows for that extra 15% reimbursement.
Documentation is paramount in this type of billing. Each practitioner must thoroughly document the care they provided to substantiate reimbursement under the split/share guidelines allowing both parties to bill for care.
According to the Centers for Medicare and Medicaid Services (CMS), shared/split visits are applicable for services rendered in the following settings:
Hospital inpatient or outpatient
Emergency department
Hospital observation
Hospital discharge
Office or clinic (when "incident-to" requirement are met)
Shared/split visits are not allowed:
In a skilled nursing facility or nursing facility setting
For consultation services
For critical care services
For procedures
In a patient's home or domiciliary site
Conclusion
With shifts in healthcare spending, patient care, and reimbursement, and physician shortages, the need for Nurse Practitioners and Physician Assistants is greater than ever. A Proper understanding of the billing and reimbursement guidelines for individual payers is necessary. Charting and documentation requirements must be met.
Does your medical practice use NPs or Pas? Are you billing "Incident to"? Let me know in the comments below.