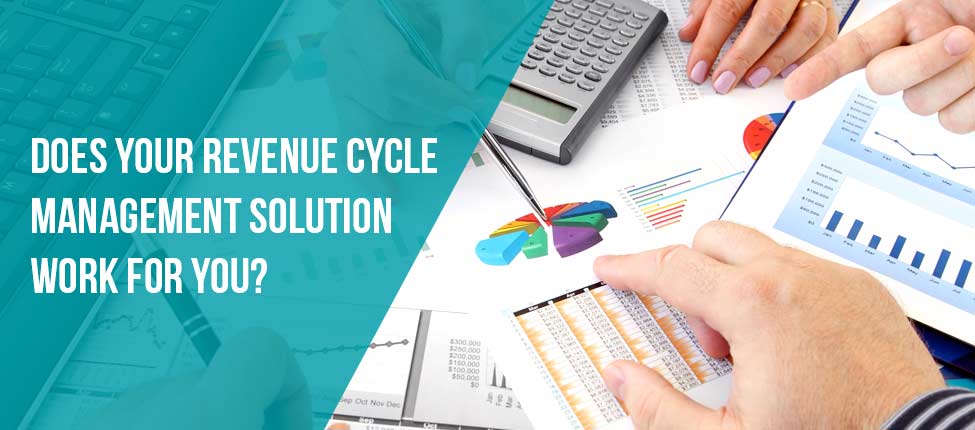 This post was written by Emily Hunter at marketingzen.com for our friends over at OmniMD.com
According to the Healthcare Financial Management Association (HFMA), the revenue cycle is "All administrative and clinical functions that contribute to the capture, management, and collection of patient service revenue." If it has to do with the patient's financial account with a medical facility or institution, it's part of the revenue cycle.
Given that this is an important factor in all healthcare considerations, the revenue cycle can be a complicated process. A small discrepancy when the account is created could become a big tangled mess when the time comes for payment.
Revenue cycle management (RCM) is expected to be a fast-growing sector of the healthcare industry, and many medical practices and hospitals will look to outsource this work. Hospital CFO's are often pressured to pass the work of revenue cycle management to someone else because it saves money and ensures that someone with a deep knowledge of medical finances is on the job.
Every healthcare facility needs some form of RCM. But does your's work as well as you'd like?
Managing Data
Managing your healthcare data is the first step in managing your revenue cycle. Once you have clear trends established, you can begin to see ways to make your revenue cycle management work better for you.
A good RCM system will bring all your data into one place from a number of different sources, including human resources, patient satisfaction scores, clinical, financial, and so forth, then arrange it in an easy to read form so you can see the financial standing of your organization at a glance. Not only will you be able to see any trends forming in your revenue cycle, but you will also see the causes of those trends.
Of course, this data management should go beyond simply reviewing trends. Trends will give you the big picture, but sometimes you need to really look at individual accounts to unravel difficulties for a particular patient. Whether it is a problem with insurance or a mistake in billing, the ability to look deep into the data is vital to make sure a patient gets necessary care and the revenue stream runs smoothly.
Staff Involvement
RCM isn't all about the hard numbers. It never can be when something so personal as healthcare is the subject. This is where your front-line staff comes in.
If your methods have identified a problem, the next step is to rectify them. Your front-line staff interacts with the patients on a daily basis and knows them personally, making them a great resource to solve any difficulties that crop up from time to time. You may well find that some of the old practices and policies just don't hold up as well as they used to, and it may be time for a change.
Making the front-line staff a part of your RCM strategy is a powerful way to keep your focus where it is most needed — on the patients.
The Payer's Part
The payer naturally has an important role in RCM. A good RCM program will monitor the payers, letting you know who is compensating you appropriately, who is putting a strain on your patient accounting office, and who keeps denying claims. Having such data on hand will give you an opportunity to contact the payers so you can work together to facilitate a solution.
Always Remember the Patients
Of course, you should see every interaction with the patients as a chance to show how much you and your staff care. If your patients find it pleasant to visit, they're going to do whatever they can to comply with your administrative needs, including properly filling out the paperwork and making sure their insurance is up to date and providing the necessary coverage. This care should extend to your online presence as well, offering not only an easy to use interface, but the opportunity to pay online, should the patient prefer that method.
Automate!
The internet is the main means of data transmission these days, and this includes transmitting financial data. Claims can be submitted online, and, of course, payments can be made the same way. Not only does this save money, but it can save time because it's so much faster and creates its own documentation.
There are just some tasks an application can perform more efficiently than a human being, and many of these tasks have a direct effect on streamlining your RCM. By putting everything online, you give your patients the option to quickly and easily know their standing with your practice at a glance, and you give your staff the ability to assess and explain any given account with a few clicks of the mouse.
Anyone running an organization with a financial component would love to see a big zero in the accounts receivable column. If you have the right RCM solution, that may become a reality for you and your practice.
**
About the Author
Emily has been writing about health business topics for many years, and currently writes on behalf of the health information management specialists at OmniMD. In her spare time, she cheers for Spirit of Atlanta, Carolina Crown and Phantom Regiment, creates her own sodas and crushes tower defense games. Follow her on Twitter at @Emily2Zen