CEO of Capture Medical Billing, Manny Oliverez, is one of ten founders of Healthcare Business Alliance, an organization dedicated to help physicians with the business of healthcare.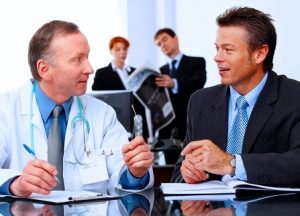 South Riding, VA (PRWEB) August 02, 2011 – Capture Billing & Consulting, Inc., a nationwide medical billing company located in South Riding, Virginia, is one of ten healthcare businesses that came together to form Healthcare Business Alliance (HCBA).
HCBA is an organization founded to help physicians stay informed with issues that arise in the constantly changing medical field. HCBA brings together experts in the fields of marketing, real estate, accounting, insurance, law, practice management and medical billing that specialize specifically in healthcare.
Manny Oliverez, CEO of Capture Billing and Consulting, Inc. and one of the ten founding members of HCBA, understands the complexity of running and maintaining a medical practice having run several practices himself.
"When starting HCBA we looked around to see if there was one place for physicians to find the resources and advice they need to operate and expand their medical practices," says Oliverez. "Not just advice from anyone, but advice from professionals that deal with healthcare issues and physicians on a daily basis. We couldn't find a "One-Stop" place so HCBA was formed to fill the gap."
"Now physicians don't have to search around to find the professional healthcare business advice they need. Need attorneys that work with medical practices, we have them. Opening up a new office or surgical center, we have real estate agents that deal in medical facilities. Need to make sure your insurance claims are paid, our medical billing company is there to help. HCBA is the one place to go to find expert advice," says Oliverez.
Once a month HCBA hosts an event consisting of relevant and current healthcare topics that help physician members enhance and grow their practices. HCBA also offers a place for physicians to network with other physicians so they can learn from each other and develop beneficial relationships.
To learn more about the medical billing services Capture Billing offers please visit: https://capturebilling.com/
About Capture Billing
Capture Billing and Consulting, Inc., a leader in the outsourced medical billing services industry, offers one of the most cost effective outsourcing solutions to healthcare professionals available. By eliminating the need of an in-house medical billing staff, Capture Billing's staff of expert medical billers and certified professional coders help to increase physician reimbursement by improving collection rates and ensuring proper ICD-9 and CPT coding. Practicing physician and CEO, Dr. John D. Farrell, Jr., formed Capture Billing in 2004 as the answer to one of the largest concerns physicians face today, how to receive proper insurance reimbursement for services they provided.