Capture Billing & Consulting, Inc. Announces the broadening of their Family Practice Medical Billing Department
Loudoun County, VA – Capture Billing & Consulting, Inc., a nationwide medical billing company located in South Riding, Virginia, is pleased to announce the broadening of their Family Practice Medical Billing Division.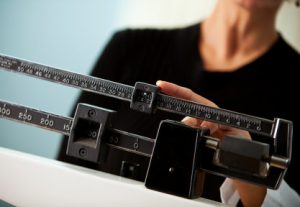 Capture Billing originally began medical billing for primary care physicians in 2004. Over the past seven years, Capture has broadened its client base to include Family Practice Billing and other specialty fields.
Each medical practice has different hurdles they face in medical billing and coding. This is why it is imperative they have qualified and certified medical billing specialists to handle the demanding task of collecting revenue from individual insurance companies to ensure maximum reimbursement.
"Owning my own medical practice has given me the opportunity to see the complexity of the medical billing and coding process first hand. Knowing that insurance and governmental rules and regulations are constantly changing I feel reassured that employing Capture Billing to handle Family Practice Billing will help physicians maximize their insurance reimbursements", says Dr. John Farrell, co-founder of Capture Billing. "Capture staff undergoes continuous training to stay abreast of all the changes in healthcare."
Billing for Family Practices involves an array of unique challenges. When processing claims the medical biller needs to know how to code specific courses of action for example; ancillary procedures (venipunctures, injections, EKGs) and minor surgical procedures such as lesion excision, foreign body removal, and fracture care.
Capture Billing is experienced with billing for Family Practices and has extensive experience in the claim submission process, from timely claim submissions to maximizing insurance and patient reimbursements. This extensive process is handled by Capture so the practice and it's physicians can focus on their patients and their patients needs. Capture Billing works with each client separately to ensure they are informed of the medical billing process and to review their revenue growth and provides monthly reports for further analysis.
For more information on Capture Billing and its new division please visit: https://capturebilling.com/
ABOUT CAPTURE BILLING
Capture Billing and Consulting, Inc., a leader in the outsourced medical billing services industry, offers one of the most cost-effective outsourcing solutions to healthcare professionals available. By eliminating the need for in-house medical billing staff, Capture Billing's staff of expert medical billers and certified professional coders help to increase physician reimbursement by improving collection rates and ensuring proper ICD-9 and CPT coding. Practicing physician and CEO, Dr. John D. Farrell, Jr., formed Capture Billing in 2004 as the answer to one of the largest concerns physicians face today, how to receive proper insurance reimbursement for services they provided.
CONTACT INFORMATION
Capture Billing & Consulting Inc.
880 Harrison Street SE
Leesburg, VA 20175
Phone: 703-327-1800
Contact: Manny Oliverez
Website: http://www.CaptureBilling.com