Capture Billing Announces their new Otolaryngology Billing Department to provide Medical Billing Services to Ear, Nose, and Throat (ENT) practices
Loudoun County, VA – Capture Billing & Consulting, Inc., a nationwide medical billing company located in South Riding, Virginia, is pleased to announce the formation of its new Otolaryngology Billing Department. Stacy White, an experienced and dedicated Manager at Capture Billing has been selected to head the new department.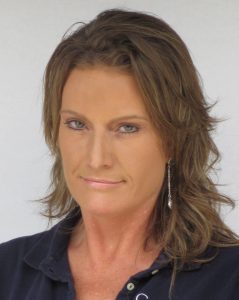 As the oldest existing field of specialty medicine in the United States, Otolaryngology (ENT) physicians are trained in medical and surgical procedures. Their main focus is on treating patients with disorders and diseases of the ear, nose, and throat. These physicians may also practice in specialized fields such as allergy, laryngology, and facial plastic and reconstructive surgery to name a few. Otolaryngology practices not only bill for office visits, but they also bill for surgical procedures that add to the complexity of the entire medical billing process.
Prior to Capture Billing, Stacy was the billing manager for one of the largest and most successful Otolaryngology practices in the state of Virginia. Her extensive knowledge and experience with medical billing for Otolaryngology procedures and surgeries will enable Capture Billing to increase its ENT billing.
"We have had great success in streamlining medical billing processes for our clients as well as increasing their total revenue. The uniqueness of Otolaryngology billing has given us a chance to expand our business by creating a department entirely focused on that specialty", says Manny Oliverez, CEO of Capture Billing.
As the head of the new Otolaryngology billing department, Stacy will oversee all Otolaryngology billing functions. Stacy's extensive knowledge in the Otolaryngology field comes from over 18 years of experience in physician billing, 8 of which come from working in Otolaryngology practices.
"There are two very common billing issues that occur in the Otolaryngology field. First, the improper use of modifier 50; this affects reimbursements when billing bilateral procedures. And second, claim denials for CPT code 30520 (septoplasty). These denials require appeals and additional medical documentation. Handling these claims improperly can result in a loss of revenue for the individual practices", says Stacy. "We will be able to help our practices with these and other billing problems to recoup this income and increase their profitability."
Stacy and her team will handle all aspects of otolaryngology billing in addition to guiding doctors and their staff through the medical billing process; from charge entry, insurance claims submission, patient billing and denial management to revenue follow-up. Capture wants to ensure the physicians and their practices get paid for all of the services that they provide, which will help medical practices to continue to thrive.
Otolaryngology practices are able to focus on their patients and alleviate the loss of revenue when they allow a company such as Capture Billing to provide them with expert medical billing services.
For more information on Capture Billing, its new division and its medical billing and coding blog please visit: https://capturebilling.com/
ABOUT CAPTURE BILLING
Capture Billing and Consulting, Inc., a leader in the outsourced medical billing services industry, offers one of the most cost-effective outsourcing solutions to healthcare professionals available. By eliminating the need for in-house medical billing staff, Capture Billing's staff of expert medical billers and certified professional coders help to increase physician reimbursement by improving collection rates and ensuring proper ICD-9 and CPT coding. Practicing physician and CEO, Dr. John D. Farrell, Jr., formed Capture Billing in 2004 as the answer to one of the largest concerns physicians face today, how to receive proper insurance reimbursement for services they provided.
CONTACT INFORMATION

Capture Billing & Consulting Inc.
880 Harrison Street SE
Leesburg, VA 20175
Phone: 703-327-1800
Contact: Manny Oliverez