Capture Billing & Consulting, Inc. Announces the Formation of their new Ophthalmology and Optometry Billing Department
Loudoun County, VA – Capture Billing & Consulting, Inc., a nationwide medical billing company located in South Riding, Virginia, is pleased to announce the formation of its new Ophthalmology Billing Department. Tonya Arevalo, an experienced and dedicated Team Leader at Capture Billing has been selected to head the new department.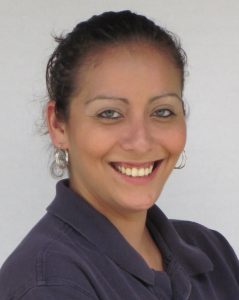 After billing for Ophthalmology and Optometry offices for several years, Capture has decided to design a department strictly focused on Ophthalmology and Optometry billing. Through many years of experience in medical billing, medical coding, and revenue cycle management, Capture has gained the trust and confidence of its specialized clients.
"We have had great success in streamlining medical billing processes for our clients as well as increasing their total revenue. Ophthalmology and Optometry billing has become an increasingly major part of our medical billing business, that is why we have decided to expand our business by creating a department entirely focused on that specialty", says Manny Oliverez, CEO of Capture Billing and Consulting.
The head of the new Ophthalmology billing department, Tonya Arevalo, will oversee all ophthalmic billing functions. Tonya's extensive knowledge in the ophthalmic field comes from not only working in Ophthalmology practices but from billing for several different ophthalmic practices.
Tonya and her team will handle charge posting, patient billing functions, and billing inquiry calls in addition to guiding doctors and their staff through the medical billing process; from charge entry, insurance claims submission, and denial management to revenue follow-up. Capture wants to ensure the physicians and their practices get paid for all of the services that they provide.
Typically ophthalmology and optometric practices struggle with following up on claim denials and patient payments which causes practices to lose revenue. Capture will meet with individual practices and their employees to answer questions and review monthly reports that assist each practice in tracking their bottom line and their revenue growth.
For more information on Capture Billing and its new division please visit: https://capturebilling.com/
ABOUT CAPTURE BILLING
Capture Billing and Consulting, Inc., a leader in the outsourced medical billing services industry, offers one of the most cost-effective outsourcing solutions to healthcare professionals available. By eliminating the need for in-house medical billing staff, Capture Billing's staff of expert medical billers and certified professional coders help to increase physician reimbursement by improving collection rates and ensuring proper ICD-9 and CPT coding. Practicing physician and CEO, Dr. John D. Farrell, Jr., formed Capture Billing in 2004 as the answer to one of the largest concerns physicians face today, how to receive proper insurance reimbursement for services they provided.