5010 is the Standard Now: Are Your Insurance Claims Going to Get Paid?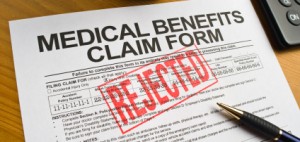 Capture Billing has been working toward preparing for the transition to HIPAA Version 5010 for the past several months. The time has come and we are ready. As of January 1, 2012, all insurance claims must be submitted with the new 5010 formats as mandated by the federal government.
Just because we are ready does this mean that insurance companies are ready? Will there still be some problems with insurance claims submission? Yes, I believe so.
The reason we estimate there will be problems is that as the insurance companies start receiving claims in the new 5010 format, even with all the testing that should have been done, there still may be issues with acceptance of the insurance claims. There are always glitches when the software is upgraded and this is a big huge change.
Not only is Version 5010 a huge transition, but it is also happening all at once on January 1st with all medical practices, claim clearinghouses, and insurance carriers. I have been in the medical billing industry for quite a while and have experienced insurance carriers upgrading software and having our claims rejected or denied inappropriately as a result of those updates. I hope it goes smoothly this time but I am not holding my breath!
My main concern is for small medical practices that may not be as tech-savvy or have the resources to get help. Are they ready? Will all their claims be denied? Will they know how to work with their practice management software vendor and insurance company Electronic Data Interchange (EDI) departments to get their claims paid?
I think practices may have cash flow problems in the next few weeks as glitches in the system appear. And not just the small practices but the big medical practices also. Reimbursement issues may well extend into February before there is some relief.
We will be monitoring the 5010 transition situation very closely to make sure the medical practices we service don't see a reduction in revenue or at least only a minimal change.
Keep a close eye on your claims to make sure they go through and are accepted by the clearinghouse and insurance companies. Make sure you carefully review all the Explanation of Benefits (EOBs) you receive from the insurance payers to ensure you are getting paid for the services you provided.
I would like to hear how your transition went and if you are having any problems. Please leave me a comment.