Capture Billing Ranked #18 in Practice Management Blogs
With more than 150 million blogs on the internet these days, at times it feels nearly impossible to stand out from the crowd. And when you're blogging in a competitive and ever-changing niche like healthcare, you've really got to be on your toes.
So I was thrilled when I found out that Teresa from eVisit included the Capture Billing blog as one of the top 100 healthcare blogs around. The eVisit team certainly knows the ins and outs of healthcare and has even perfected a virtual treatment platform for physicians.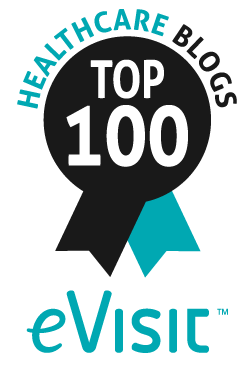 Teresa's list is pretty extensive, and it covers quite a range of readership, too. According to eVisit, "Whether you're a physician, a health IT professional, a med student, or a healthcare exec, we guarantee you'll find the perfect healthcare blog for you."
And they're right! The Top 100 Healthcare Blogs allow members of the medical community – and even those outside the industry – to keep up on trends, data, and treatments.
The list is broken down into four main categories:
Practice management
Physician-run
Health technology
General health topics and news
You'll find Capture Billing's blog in the practice management section, ranked #18 overall. We're listed among some of the biggest players in healthcare, too! Companies like:
Medical Economics – ranked #5
MGMA's (Medical Group Management Association) in Practice Blog – ranked #10
ADP's AdvancedMD Blog – ranked #20
Microsoft's Health Blog – ranked #32
New York Times Health – ranked #81
NIH Director's Blog – ranked #94
CDC's Public Health Matters Blog – ranked #95
Kaiser Health – ranked #100
Needless to say, I'm absolutely elated that the content on our blog continues to be helpful to the healthcare community around the world. That's been the mission since Day 1.